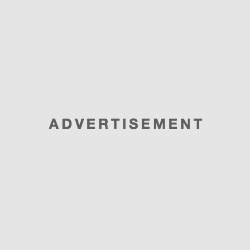 Australia's chequered World T20 history after the competition
With the 2016 World T20 getting underway in India, we take a look at Australia's record at previous editions of the tournament
By their lofty standards, Australia have underachieved at the five World Twenty20s held before this current edition in India. The fact that this event, which gets underway for Australia on March 18 against New Zealand, is the only major piece of cricketing silverware that they've yet to win has been well-documented.
This has remained the case despite Australia being home to a host of proven, world-class T20 players as well the emergence of the Big Bash League in recent years, which offers some of the highest quality domestic cricket in the world. But Australia's attitude to the shortest format has taken some time to evolve. Before the introduction of franchises, the 2006 Big Bash saw former rugby league star Andrew Johns appearing as a 'celebrity' player for New South Wales while nicknames like 'Watto' and 'Bear' were among those to appear on the backs of shirts for the first few seasons of the competition.
This casual approach to T20 permeated Australia's efforts at the inaugural World T20 in South Africa almost a decade ago. In their opening match of the 2007 tournament, a lacklustre Australia lost to Zimbabwe, prompting captain Ricky Ponting to suggest that his side needed to "start respecting the game a bit more." Ponting's men scraped into the semi-finals where they lost to T20 pioneers India, led by a 30-ball 70 from a rampant Yuvraj Singh, who had hit six sixes from one Stuart Broad over earlier in the tournament.
As T20 quickly became an entrenched part of the international cricket landscape in the following years, Australia's commitment to the format was no longer questioned. And while their efforts at the 2009 World T20 in England barely rate a mention – they were knocked out after losing both their group matches – Australia's performance at the following tournament, in the West Indies in 2010, represents their best World T20 performance to date. On the back of excellent bowling from speedsters Shaun Tait, Mitchell Johnson and Dirk Nannes, the Michael Clarke-led side went undefeated through the group stage, chased down Pakistan's 191 in the semi-final thanks to some Michael Hussey brilliance but ultimately lost to England in the final after posting a disappointing 147.
Yet since then, Australia's performances in Twenty20 Internationals have largely underwhelmed and their performances at the 2012 and 2014 editions of the World T20 reflect that. The West Indies, thanks to the mastery of Chris Gayle and the mystery of Sunil Narine, eliminated Australia in the semi-finals of the 2012 tournament in Sri Lanka, while 2014 ended in another group-stage exit for the green and gold, with a victory over hosts Bangladesh their only win for the tournament. Will things be any different in 2016? Australia captain Steve Smith and his men believe so. In the meantime, here's a more detailed look at the performances they'll have to exceed if they're to return home as Australia's most successful World T20 team.
2007: South Africa Squad: Ricky Ponting (c), Adam Gilchrist (vc), Nathan Bracken, Stuart Clark, Michael Clarke, Brad Haddin, Matthew Hayden, Ben Hilfenhaus, Brad Hodge, Brad Hogg, Michael Hussey, Mitchell Johnson, Brett Lee, Andrew Symonds, Shane Watson. Game 1 (Cape Town): Australia (9-138) lost to Zimbabwe (5-139) by five wickets. Game 2 (Cape Town): Australia (2-136) defeated England (135) by eight wickets. Game 3 (Cape Town): Australia (1-124) defeated Bangladesh (8-123) by nine wickets. Game 4 (Johannesburg): Australia (7-164) lost to Pakistan (4-165) by six wickets. Game 5 (Cape Town): Australia (0-102) defeated Sri Lanka (101) by ten wickets. Semi-final (Durban): Australia (7-173) lost to India (5-188) by 15 runs.