Yggdrasil's captivating Alchymedes slot machine will make you a budding alchemist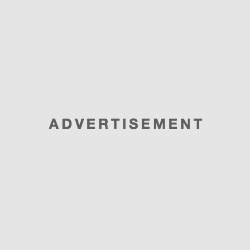 Push the laboratory doors of Yggdrasil Gaming's new Alchymedes slot machine and try to find the recipe for the potion to work out the winnings!
We loved Yggdrasil Gaming's leg in their recent Vikings Go Berzerk slot machine, and we are glad to find again a fascinating video slot on the theme of magic, alchemy and occult experiences.
Without surprises, the atmosphere of this slot machine transports us to the heart of a magic lab, where the 5 rolls of the slot are installed between two distillers filled with strange potions. The 5 rolls intertwine in 4 rows which present symbols of talismans of violet, orange, blue and green colors as well as several receptacles with potions in the same colors as the talismans.
There are 30 pay lines in the Alchymedes slot machine. A musical theme accompanies the player in a magical and intriguing atmosphere.
The game options of the Alchymedes slot machine
At first, it should be noted that the slot machine offers several levels of play, which are played when the player has established a gain on each of the 20 cells of the machine. These gains are accounted for and marked in gold, once earned.
On both sides of the rollers of the machine, two distillers serve as wilds reservoirs and multiplier tanks.
When a wild appears on the reels, it develops in a pattern of four wilds that is distinguished in the wilds tank, and can replace any symbol, increasing the winning possibilities.
At the same time, with each winning combination, the winning multiplier tank increases, to pay the last win with the highest multiplier.
As soon as a player moves to a higher level, he is offered the balance of the Alchemist, which allows him to choose between adding more symbols of multipliers or more wilds.
In addition, a bonus game that is randomly initiated each time you move to a higher level, allows you to choose between 6 generous game functions.
The Alchymedes Slot Machine offers a truly captivating experience packed with paid features. The graphics are superb and there is no doubt that she will make a lot of talk about her shortly, as during her presentation at the ICE Totally Gaming 2017 .