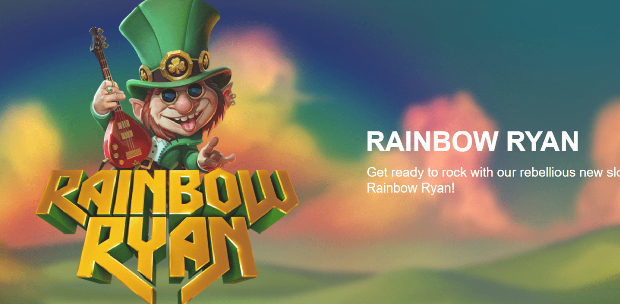 Yggdrasil makes his soul rocker at the leprechaun with the slot Rainbow Ryan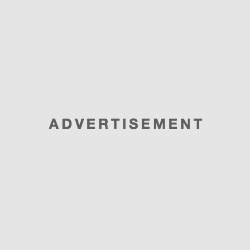 The theme of the Irish Leprechaun has been taken over by slot machine developer's dozens of times. Difficult therefore to be original starting from this character. Yggdrasil Gaming has succeeded with his new Rainbow Ryan find.
Rainbow Ryan is a rocker at heart and seems to praise Ozzy Osbourne. Standing to the left of the rollers with his superb electric guitar, Ryan will be in the best position to guide you to the different features of the game and to grant you incalculable wealth. It remains the leprechaun despite everything…!
Synchronization of the rollers with the rocker Ryan
Rainbow Ryan is a detonating slot that was perfectly realized. Always at the top as well on the atmosphere as the finitions, Yggdrasil manages to "rock'n'rolliser" a theme yet very classic. Here, the goal will be to juggle as much as possible with Sync Reels (synchronized rollers) to make this concert profitable.
Regularly during your spins, some rolls – at the very least two, at most – will launch with the same symbols in order to ensure gains. The greater the number of rolls involved, the greater the potential for gains. Little more, when the result of the spins will be convincing enough, Ryan will shout from his guitar like the good rocker in the soul that it is.
The Rainbow Ryan slot machine also offers free spins with the symbols of the guitar amp. It is possible to win up to 20 free spins, knowing that the synchro rollers will be active in each turn for this mode of play, maximizing the winning possibilities.
The redistribution rate is 96.3% and players can try to win a jackpot of up to 510,000 € on a single spin. Released on July 24, it is available on some online casinos Yggdrasil, such as Lucky31, Dublin Bet or Casino Extra, to choose from! It can be played on all media, namely PC and mobile via Android or iOS and also suitable for browsers Chrome, Firefox and Internet Explorer.
"Our miniature RockStar Ryan reacts to rollers with rocker tones, offering players a musical experience that has never been heard in a slot machine. The system is very catchy and it uses the technology we develop for our next games. "Said Jonas Strandman, manager of slot machines at Yggdrasil Gaming.