Yggdrasil Gaming announces its partnership agreement with StanleyBet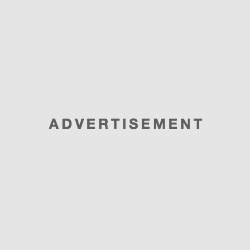 Yggdrasil Gaming, the prestigious casino content provider, is now working with StanleyBet to expand its reach.
Yggdrasil Gaming has for years developed an excellent reputation in the industry, thanks to its rich collection of games. As one of the giants in this ever-changing industry, it is constantly looking for ways to reach more customers, and that necessarily means partnering with other brands that operate on the market. Online betting market. The agreement he has just signed with StanleyBet is a good thing for both brands, but also great news for casino game fans who will be able to access the Swedish designer's productions on a larger number of platforms with a wide range of entertainment options.
A partnership that allows StanleyBet to have more content
Under the terms of the agreement, StanleyBet will take advantage of BOGG's range of BOOST promotional tools in the Yggdrasil Gaming games, and BRAG, the social sharing tool that players enjoy. It will now be able to offer the content of Yggdrasil Gaming on its platform, and Gianluca Porzio, the director of this brand is well aware of the advantage that it can bring. He commented, "We are always striving to provide our customers with recent online casino content, and we are delighted to add Yggdrasil's productions to our offerings. The games will allow our customers to take advantage of new innovative titles that are well suited to the Italian market, while enhancing their experience through their (Yggdrasil) social and promotional tools. "It is clear that StanleyBet will not only expand its toy library, but will also offer more innovative features to its customers.
An agreement that allows Yggdrasil Gaming to expand its customer base
In the same way as StanleyBet, Yggdrasil Gaming will also benefit from this agreement. Indeed, this agreement is a huge opportunity for this developer to conquer the Italian market and to mark the online betting industry even more. Fredrik Elmqvist, CEO of Yggdrasil, has not hidden his interest: "Italy has been a major focus of interest lately, as we seek to offer our best games and promotional tools to millions of country gaming enthusiasts, most of whom play on the StanleyBet platform." He added: "It is a privilege to provide our content to such an important name in the territory, and we are confident that their customers will enjoy our popular titles."