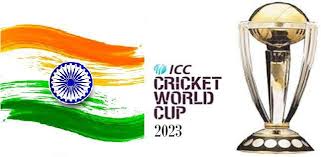 World Cup 2023 betting tips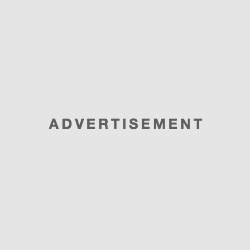 The first time held in 1975, the World Cup is the pinnacle of the 50 over version of the sport, every 4 years; the nations battle it out over the course of 6 weeks to decide the World Champions of One day Cricket. With no fewer than forty-eight matches this year's event, a rate of at least 1 game each day, it is a veritable feast of cricket gambling options with a wide range of markets to get stuck into.
Cricket World Cup 2023 betting Odds
India – 12/5
Australia – 4/1
England – 3/1
South Africa – 8/1
New Zealand – 7/1
Pakistan – 9/1
West Indies – 12/1
Sri Lanka – 14/1
Bangladesh – 25/1
Afghanistan – 100/1
Ireland – 500/1
Cricket World Cup 2023 Betting Tips and strategies
Home advantage is normally a huge plus. Same, if somebody struggles to score runs in a particular venue, there's a fine reason why. For example, Aussie batters have coped pretty poorly with the moving ball in the UK in recent times so they might toil this time around. For 2023 WC, some bowlers will have not many experiences of touring India in the past. Will an out and out fast prove costly on the dead pitches out there? There's a huge range of stats websites – where you can pinpoint perfectly how a player has performed in certain venues. Consult these first before making a decision who to back outright, and who to back in best batsman and best bowler markets.
After many format changes over the years, the 2019 event provides a rough template for the future with ten teams in the event. Whereas previously there was a thread of the host nation making an early exit, now all ten teams will play each other side once with top 4 going through the semi-finals. The super sixes phase from the old renewals has been scrapped meaning any team is guaranteed to play 9 games before the semi-final and final. This places an emphasis or squad depth with sides that perform well early on having the choice of resting players before the semi-finals.
Similarly, countries that start poorly still have a chance of winning the event. Back the first team to book their spot in the last 4 knowing they'll be capable to keep key players fresh for the business end. Or select the team which finishes the round-robin strongly in the hope they carry that winning momentum through to the knockout stages.
In-Play's Game Where the Action's At
In-play cricket betting – this has revolutionized cricket. There're so many markets to wager on from normal match gambling to the number of runs in an inning, even over, partnership and next man out. On the more well-known market is a way of next dismissal.
Match gambling – this can change in a rapid thanks to the big over for the bowling or batting side. Markets are suspended at the fall of the wicket in order to provide traders time to update score ranges and match betting odds and give new markets for the incoming gambler.
Gambling on exchanges – it's extremely possible to lock in a revenue by backing aside at 1 price and then laying them at a shorter price as the game progresses. Death bowling is vital in ODIs with teams normally keeping back their best pacemen for the closing overs.  Expect to see many of slower Yorkers and slower balls in the dying phases as the bowling team tries to prevent a match-changing cavalcade of boundaries. The batting team will almost forever try to ensure the better ball hitter faces deliveries particularly when changing target.