Words from the best jockey in the world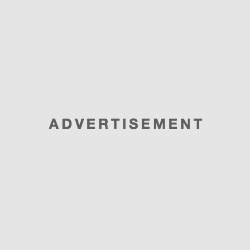 The three time champion jockey Ryan Moore, although very shy in front of the cameras, got his own radio station show "Ryan Moore Special" on BBC Radio 5. They are saying that the 32-year-old jockey receives a little less publicity than he deserves due to the outstanding riding skills that he possesses. The world should know a lot more about Ryan Moore, the three-time champion.
He gets the attention he needs in his born country the Great Britain that he is with no doubt the best jockey in the world.
In the international scene last year and a half he has won the first price in Europe, Dubai, USA Canada Hong Kong and Japan, which is just a prove to his quality, and showing all of us how outstanding of a rider he is. He has proven that he is worth watching, but in the last year, that has 2014, he has done something that someone has never done before, that made him more than anyone expected. He had managed to seal the first place with the Aussies, lifting their premier Grade One race, the Cox Plate and Australia's greatest prize the Melbourne Cup.
For the first time in Britain he has been champion in the 2006, 2008 and 2009. Red Cadeaux failed to do it for the third time in 2014. He has been among the greatest and has proven to the crowd what he can do.
His family members are the support that any athlete would need in his journey to the top. His father and mother Gary and Jayne, together with his brothers who enjoy horse riding, Hayley, Jamie and Josh, have been there in all his competitions, serving him the support that he needed to win the races. While he is good with keeping the relations with his family good and solid, the cameras and the media are something that he would have to work on because he is uncomfortable when they are around.
The media and the journalists are thinking that he is hiding anything from them and the world, that's why he is so closed inside a hard wall of shame.
Don't forget to visit online betting forums and place a bet on your favorite jockey.
His brother Jamie, who is trained by their father Gary, commented that their son does not get affected by the crowd, and does not listen to any of the comments that are made and sent on his address, and that's why his results are always good and getting better and better. Despite the media hatred he would still go out and do whatever is in his power to win the race.
It's been the best year so far in Ryan's life, and if he keeps going with this pace even better will come. It's up to us to sit and enjoy the show that he has made for us.