William Hill Points Finger at FOBTs Decision to Close up to 700 Outlets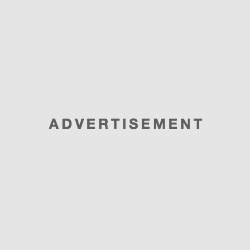 In the UK, humongous bookmaker William Hill has reportedly declared plans to shut down up to 700 shops since it seeks to offset some £820 million ($1.02 billion). It is a result of loses after the nations imposition of stricter regulations on (FOBTs) fixed-odds betting terminals.
Job losses
According to reports from trusted sources, the London-based and headquartered regulator said that the move could send home around 4500 jobless people. Nevertheless, it has promised to use voluntary redundancies and assist retrenched workers in obtaining alternative jobs.
Regulatory re-write
Newspaper reported that new regulations came to effect in April which reduced the maximum FOBT stake from £100 ($125) per spin down to only £2 ($2.50) further stating that this had already led top operators Betfred and Ladbrokes Coral Group to conceal like estate reduction plans. The two purportedly stated  that the slot-like video machines had been responsible for up to half of their high street funds although opponent Paddy Power Betfair, which the other day changed its name to Flutter Entertainment, forecasted that it would not be touched in any way.
Rival reductions
Other reports say that the company behind Ladbrokes Coral Group, GVC Holdings, issued an alert that it may now be compelled to close around 900 shops with a loss of roughly 5,000 jobs while Betfred forecasted some 500 such shutdowns for close to 2,500 redundancies. Further details showed that the worst-case-scenario closing down of 2,100 land-based betting Centers would stand for close to a quarter of the United Kingdom's 8,423 sports betting venues and possibly lead to unemployment of about 12,500 staff.
Unapologetic reaction
Nonetheless, Tracey Crouch, the former government Sports Minister, was not sorry and reportedly said that it was 'too simplistic' to point fingers at the shutdowns such as those declared by William Hill on the reduction in FOBTs stakes. The Conservative politician stepped down from her position in the past year protesting at a delay in the establishment of the lowered stakes and proclaimed that profitability of the controversial machines had resulted to enormous inflation in the number of bookmakers on the high streets'.
She also said that consolidation has been going on within the industry and a drive from the bookmakers themselves to cheaper online staking for quite some time now and mass closures were forecasted in the industry, even with no stake reductions.
Other news elsewhere at a glance
The Newest GTA 5 Online Casino launch date news
If you have been following GTA 5 Online happenings in the past months, you know that a new Casino DLC is getting prepared for launching.
The date for the release of this newest Grand Theft Auto multiplayer expansion is yet to be set. There is now hope that great news surrounding the GTA Online DLC will be announced by RockStar Games in this week.
Game trackers have been monitoring the developments of their launch cycles. Others now believe that next week or so will bring the launch of GTA 5 Online Casino expansion.
Note that RockStar Games have not yet confirmed much past the news that it may be coming in summer 2019. Which now gives a vague release window for followers to be excited about. However, based on the past proceedings in GTA Online, fresh details could be released on Thursday, July 11.