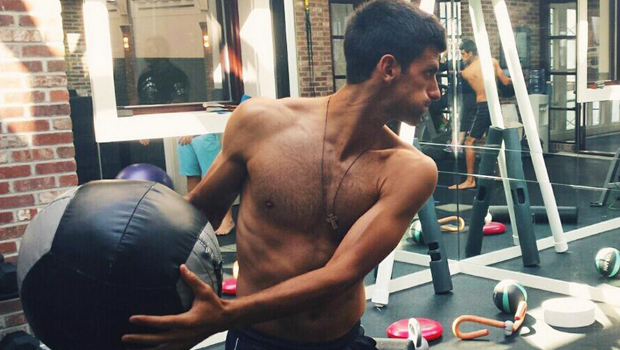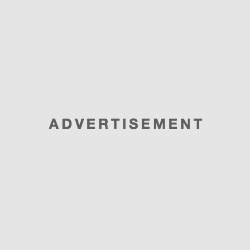 Will Novak Djokovic's son have impact on his dad's game?
Novak Djokovic, the number one on the ATP list, became father. Will this have any effect on his game?
Novak is very organized person. He doesn't like to stay up late, he checks the color his urine every day to see if he is under hydrated. He practices yoga, meditation, and tai chi. He checks his stress level on a machine. So you do the math and see what a baby in your life can do. Life has probably changed these last few weeks as the seven-time grand slam champion, and his wife Jelena received their first born baby. Their baby, Stefan, may have a contribution in his father's game, especially with his screams and vomits.
Maybe we can already see the answer at the Paris Masters, because Novak became the first man to win back to back title in the tournament in his 46 year history. Since becoming a father Novak Hadn't lost a set yet, and won his sixth title of the season, adding that this is the best time of his life!
The 27 year old Serb got advice from his neighbor, the 28 ranked Ivo Karlovic, who has a three year daughter. The 35 year old Croat said that it's something that Novak has to learn for himself. That you are selfish before you become a father, but completely changes when you have a kid and that whatever you do it will be for the kid, not for him.
We have a list of dads who have won the Grand Slam sonce 1990 and being fathers at the same time:
StanislasWawrinka (2014 Australian Open)
Roger Federer (2010 Australia Open & 2012 Wimbledon)
Andre Agassi (2003 Australian Open)
Albert Costa (2002 Roland Garros)
Yevgeny Kafelnikov (1999 Australian Open)
PetrKorda (1998 Australian Open)
Boris Becker (1996 Australian Open)
Andres Gomez (1990 Roland Garros
Ivan Lendl (1990 Australian Open)
Federer is the only one to win two tournaments, while the latest wined is Stan Wawrinka, who won the Australian open with his 4 year old daughter watching from the crowd.
Djokovic will probably use Federer, 33 years old and father of four as a model, and who already proved that having a kid can make you a better player. Only six months after his twin girls were born, Federer won the Australian open in 2010. Two years later he won the Wimbledon title. In one interview he said that fatherhood has given him a very positive change. One this is sure, that Stefan, Novak's newborn son, is not going to have problems with cash. Novak, the four times Australian Open champion who travels on tournaments on a private jet, earned $66m in prize money alone and is on the 17th place on Forbes' 2013 list of the most paid athletes.
We will see if Stefan has any impact on his dad's game, and will he be giving Novak free time to practice as much as he is used to now.