What Places Are Up For Grabs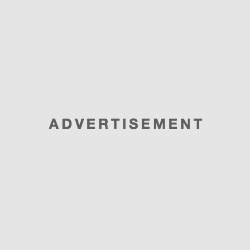 What places are up for grabs in the European Tour in Dubai?
The Dubai-Festival City Challenge-Tour Grand Final is scheduled to take place from Wednesday to Saturday at the Al Badia Golf Club. The event sees a total of 44 players who would take part with only 15 European Tour cards to be won.
Among the participant is the top positioned in the twenty-seven-stage Tournament Tour series Andrew Johnston from England. He boosts five podiums with two wins. However he faced a strong competition from Moritz Lampert of Germany (four podiums- three wins) as well as An Byeong-hun of South Korea (four podiums- one win).
The 25 years old Johnson won in Scotland and France as well as going to the finals of Spain, Kazakhstan and Azerbaijan had been out of action due to injury. He claimed that he was pleased to return to the games and that he loved the nice weather of Dubai. He added that he couldn't make it to Portugal and Oman tournaments due to his injury but is ready now to face the upcoming test.
He added that he has recovered well and he feels ready to play. He would give it all in the tournament and wait for the final results. He claimed that his main aim is to rank top at this week's Challenge Tour. This will be achieved by his efforts and sacrifice and being focused throughout the tournament.
It will require extra efforts to Johan Edfors and Jeppe Huldahl former event winners and upcoming players such as Max Orrin and Steven Brown to close the gap and at least be among the top 15 players to win the cards.
The top 15 European Challenge Tour Order of Merit standings sees English man Andrew Johnston lead the podium. He is followed by the following; Moritz Lampert, An Byeong-hun, Sam Hutsby, Mark Tullo, Benjamin Herbert, Jason Palmer, Michael Lorenzo-Vera, Jordi Garcia Pinto, Florian Fritsch, Edouard Espana, Jake Roos, Oliver Farr, Jason Barnes and Antonio Hortal.