Vivo Gaming Launches Market Leading Mobile HTML5 Live Dealer Roulette and Baccarat Solutions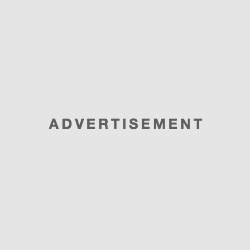 February 29th, 2016 – Vivo Gaming, International Live Dealer software provider and gaming development company, has released a brand new version of its mobile/tablet HTML5 Live Dealer Platform. The Mobile Friendly Live Dealer platform was initially launched with 10 genuine tables of baccarat on December 2015. Streaming from two different studios globally on a 24/7 basis, while offering four different game versions: "HTML5 Squeeze Baccarat", "Six card early draw", "Fantasy Table", and "Speed Baccarat", Vivo Gaming is able to offer four different tables of the highly popular Macau land based casino resemblance "Squeeze Baccarat", both on PC and mobile.
Following this innovative act, Vivo Gaming has announced the launch of its new Mobile HTML5 European Roulette, extending two additional Live Roulette Tables on a 24/7 basis. "Vivo Gaming's new HTML5 product is proven to be a leading product for today's competitive mobile solutions, offering innovative technology as well as a distinctive and smartly designed user interface while incorporating unique player features which allows our widespread Operators to offer their players the ability to play on Live Dealer tables globally from multiple locations at any time"; says Yuval Shochat, CCO at Vivo Gaming.
2016 is already showing a strong shift from yesterday's "ancient" platforms and devices to tomorrow's cutting-edge products thanks to innovative Online Gaming platform producers as Vivo Gaming. The new release offers an uncut direct live streaming developed with one goal in mind – to give the casino player the best live experience while maximizing the player`s loyalty and lifetime value.
"These two products will be followed by a Black Jack HTML5 version planned to be officially launched at G2E Asia to further enhance the Live Dealer Mobile HTML5 suite developed by Vivo Gaming"; adds Yuval Shochat, CCO at Vivo Gaming.
Pedro Campos, also known as MixFx, a regional beatbox star to review or discover live at 7:30 p.m.At 9:30 pm you can listen to the Roulette, a pair formed by Julieta Mendonça (voice) and Roberto Sousa (guitar), here in trio with André Paixão (drums). The duo is dedicated to making versions of great hits from other artists such as Muse and Lana Del Rey.
Saturday, the 29th:
Ricardo Alves presents, at 16:30, the album 'A Passage to the Stars'. This artist produces 100% digital music with Logic Pro X software. With a very own record, he classifies his music as "next to electronic rock" varying by "instrumental and ambient".
At 6:30 p.m., there is music with the traditional Xarabanda music group that, like the association that hosts it, is celebrating 35 years. And for this reason the FNAC honors this anniversary with the inauguration of an exhibition alluding to the theme. By the end of January, 20 images will be exposed with the most important moments in the history of this Association.
Sunday, the 30th:
Soon in the morning the party is with the youngest, at 11:30 am, with the help of the Festinhas & Companhia monitors. There will be facial paintings to match the celebration for the most fearless.In the afternoon, from 5 pm, you can listen to live Alli Fernandes, a young artist who won the International Festival of Children and Youth Song Moinho D'Ouro in the category of Original Songs.
FNAC has prepared even more surprises with great deals to be unveiled soon!