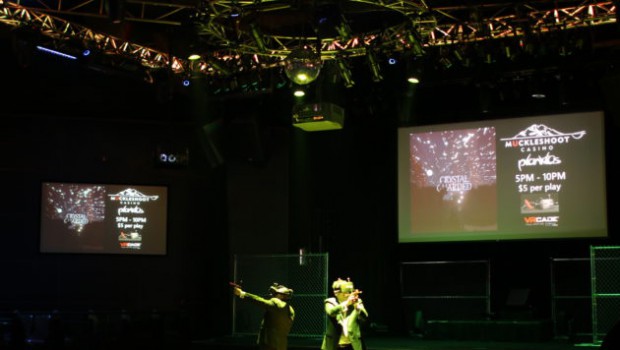 Virtual Reality: Will 2017 be the great year for VR Casinos?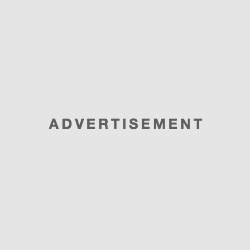 Currently, Virtual Reality is one of the big buzzwords of the tech scene. New technology and advancements made 2016 a big hit, and many developers are embarking on new approaches to virtual reality games. What impact does VR technology have on the casino industry? We summarize trends and venture out into the possibilities that we could expect in 2017.
Virtual Reality Casinos: State of play
Live Casino Games
The technology has already entered the casino industry. Virtual Reality, or VR, has been gaining popularity in online casinos for some years. In the form of live casinos and games like Live Roulette, Live Blackjack or Live Baccarat, players can easily enter the casino world from anywhere and experience the game with a real dealer. The live casino adventure is also possible on mobile devices such as Android phones and tablets, iOS devices and Windows mobile devices, either as a stand-alone app or as an instant play instant game in the browser.
But live casinos do not offer an "immersive" experience, no absolute immersion in another world. In 2016, they still limit themselves to video transmission via live stream. HD quality and different camera perspectives, but the interaction is mostly limited to a chat function for the chat with the croupier. A virtual walk through a casino is not yet possible.
Virtual Reality game machines
The casino software developer NetEnt a VR line Slot with the name announced Jack's World. This is a virtual reality version of the popular Jack and the Beanstalk casino slot. With the announcement, the NetEnt Managing Director per Eriksson expressed a clear commitment by the company to the new technology and suggested future intentions. In 2016, NetEnt celebrated its 20th anniversary. The jubilee served as an opportunity to present a first version of Jack's World at the ICE Totally Gaming fair in London in February. The game is a "enhanced immersive" VR experience, which offers, among other things, 3D sound. Per Eriksson, NetEnt CEO, describes the development as follows:
Jack's World Virtual Reality Demo
The following video shows a demonstration of Jack's World. For proper viewing is Google Cardboard required.
Virtual Reality Casinos
Another developer of VR casino content is Get Lucky VR. The company wants to transform traditional casino games like slots, poker and blackjack into exciting virtual reality applications for existing hardware like Oculus Rift and Samsung's Gear VR. The work currently includes:
Slots Million VR: A multiplayer VR casino with 40 slot games from popular manufacturers such as NetEnt, Playtech and Microgaming. The experience is available for PC and Oculus VR.
Rift Sino VR: The first Virtual Reality Casino worldwide for Oculus Rift.
Players should be able to visit a casino in the style of Las Vegas.The interaction with other visitors of the virtual world is possible.The following video shows Rift Sino VR in action.For correct viewing, an Oculus Rift Headset is required.
The future of virtual reality gambling
Market-leading online casinos will surely soon want to make their live casino games even more attractive and thereby discover VR technology for themselves. Depending on developments in the hardware market, the availability and distribution of virtual reality headsets will determine how fast the casino industry can and will change and adapt. For online casinos it is similar to stand-alone apps: anyone who wants to support all the available hardware needs to have a high development effort.
The situation is different for land-based casinos. These can provide the necessary devices on site and thus offer visitors new experiences.
Virtual Reality and sports betting in Nevada
Inspired, a leading company for sports and mobile games, has signed an agreement with the bookmaker William Hill and the lucky video game in Nevada. In 2017 the company wants to offer virtual sports games in partnership with the bookmaker Sports betting. While some players in a virtual world play a sporting encounter, such as a football match, bets can track the game in real time and bets.
Muckleshoot Casino with VR Studios technology
The Muckleshoot Casino in Auburn, Washington, USA, announced in December 2016 that it was the first casino in the United States to offer wireless VR experiences. The casino cooperates with the company VR Studios, a global industry leader for VR worlds with full-body movement detection and multi-player worlds. Junior Maldonado, Entertainment Manager at Muckleshoot Casino, describes the installation of the new technology as a complete success:
Currently, however, the games do not offer any casino content: visitors can compete against Zombies or hold themselves in a shooting in the Wild West.
The future is virtual?
It seems to be clear that the casino industry will sooner or later rely on Virtual Reality and can also benefit from it. With new offers and expensive on-site hardware, land-based casinos could experience a renaissance and attract players. With the mass appeal of headsets, falling prices and convincing VR experiences, online casinos with security content will be able to offer content, the Zockern new VR entertainment.