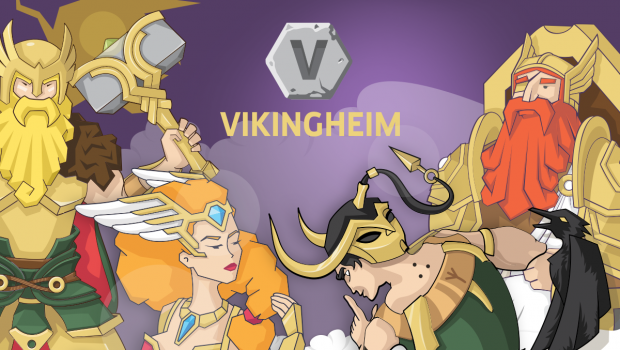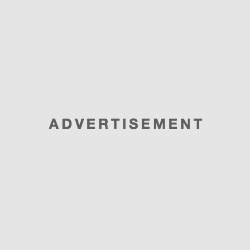 Welcome everyone! Today we will tell you a little story. The story of life, growth and development, and a bit of magic…
So, in 2016 our journey has begun. As children in a cruel world we realized that we must gain our own knowledge and achievements to survive, and we started our hard way. As befits all "first level's" we started in rags and lived in an old hut in a small village. Our house was empty and a lot of different metallic and wooden items were scattered everywhere. Afterwards we realized that this is called a weapon. We had sledge hammers, swords, wooden shields and darts.
And the test began… We have successfully learned to use these items. Our Gods were our guides and our prophets. It was time to go out. Time passed fast and a wise man from our village told us about the importance of self-development. A year later we got new knowledge and learned new languages, which our senior merciless warriors taught us.  And now we have an opportunity to communicate in EN, DE, SE, NO, FI. New horizons, new goals, new forays, Growth!
No longer children but not yet adults, it was our time to show off the skills of the past. By our own sweat and blood we conquered Curacao and Malta in half a year, which brought us unprecedented glory. Having seen new worlds we took over the experience of other nations and cultures. Understanding that the war by itself is not a way to succeed we organized in our hometown a hub of development and new magical relationships. The Gods were favorable to us. They were sending us magical gifts and signs. One night we had a dream that soon we will conquer new lands: SE, NO, FI, AU,CA and even UK and DK.  We won't stop! We are ready!
By claiming the right to control our tribe we provided it with the status of independence & covered by the shield of the Supreme Godhead "Everymatrix". For God's protection and blessing we promised not to attack and not to plunder France and its territories, USA and its territories, Spain, Germany, Hungary, Portugal, Romania, Ukraine & Czech Republic. The peoples of these countries can be calm, we will not come to YOU and we won't bother your dreams!
During the reign we managed to enter the currency of our settlement and marked and called it "The Euro". After some time we learned to recognize other currencies with strange names: NOK, SEK, DKK, USD, AUD, CAD. Hence we became more mobile and the development went even faster. In our lands we have established minimum rules for payments and refunds. 10 Euro. The rest is on the conversion of currencies. We're growing, we're getting smarter, WE LIVE!
Launched several structures such as: Neteller, Euteller, Trustly, Payment Trust, Debit/Credit Cards, Skrill – we let our citizens to expand their opportunities to live and improve their life with every breath literally.
There is no way back now! We're on wings and our Drakkars are ready to spread their sails. While we're sailing for extensible development opportunities for our visitors we kindly recommend you not waste time, come to VIKINGHEIM! You can be calm, you will be greeted as a king and no one will touch you, will not hurt you or forget about you!
Especially for you we have created all possible facilities for your stay:
Our bonus system is based on Viking Loot! Every customer playing on our product generates the Viking Coins, which can be exchanged for cash and… match bonuses, free spins, multipliers and hidden valuables that will make your heart trembling!
As soon as the player finishes his Welcome Challenge:
 100% 1st Deposit Bonus up to €250 / £250 / 2500 kr + 50 Free Spins on Gonzo's Quest
100% 2nd Deposit Bonus up to €250 / £250 / 2500 kr + 50 Free Spins on Invisible Man
100% 3rd Deposit Bonus up to €250 / £250 / 2500 kr + 50 Free Spins on Secret of the Stones
he will open his Viking Loot, with a chance to instantly get the full chest of bonuses he deserves!
All Vikingheim visitors are true Vikings whose mission is to play games and earn money for their activity. You get coins for each bet made – on average 1 coin per €5 wagered. Some games let you earn 1 coin with a higher rate, up to €2 or even €1 per coin. To find these games, you need to follow the hints on the website and read emails from VikingHeim.
The coins you've accumulated are stored in your chest, Viking Loot. But how can you use all these treasures? Of course, you should sacrifice them to gods!
Vikings are favored by Gods: Odin, Thor, Freya, and Loki. Each of the Gods will give you valuable gifts in return of accumulated coins.
Odin favors real money players. You can exchange you treasure into real cash.
Thor wields the lightning of match bonuses with his powerful hammer Mjölner. The more coins you accumulate, the bigger will be the bonus.
The goddess Freya is a patroness of players who like free spins. She always endows them with tons of free spins on their favorite games.
Loki is the most mysterious God who has the power to enrich you. He always has the most exciting and valuable bonuses to offer to the most active players.
Kindly wait for our return. We'll bring new opportunities, we'll bring Peace and Welfare & finally we'll represent you life you've always dreamed of!!
Sincerely yours,
www.vikingheim.com
C 77068
SPORTSTER LIMITED
Room 4, Office 18, Block 19
Vincenti BLD, Strait Street
Valletta,
Malta