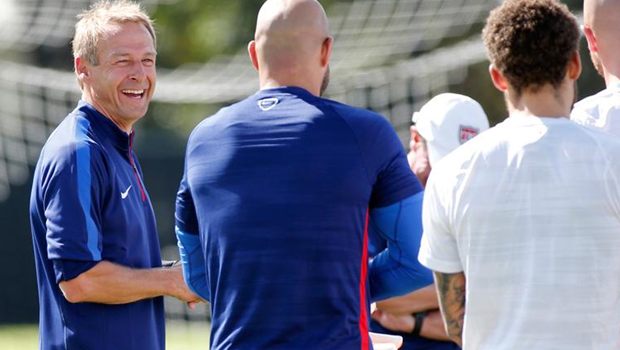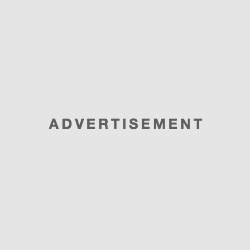 Coach Jurgen Klinsmann and the U.S. national team will look to turn the page on a disappointing 2015 when they gather outside Los Angeles for the program's annual January camp, which will conclude with friendlies against Iceland and Canada at StubHub Center.
The U.S. will host high-flying Iceland on Jan. 31 (3:45 p.m. ET) and then CONCACAF rival Canada on Feb. 5 (10:15 p.m. ET), the U.S. Soccer Federation announced Tuesday. Klinsmann's training camp in Carson, Calif., will commence Jan. 4.
The January camp roster typically is comprised of players whose clubs are on break during the winter—namely those from MLS or select European leagues. Occasionally, national team prospects who might be reserves at a European or Mexican club will take part.
Last January, 21 of the 28 players named to the initial camp squad were on MLS rosters. A 22nd, Mix Diskerud, was a few days away from signing with New York City FC and a 23rd, Miguel Ibarra, played for the NASL's Minnesota United (he's now in Mexico with Club León). LA Galaxy forward Gyasi Zardes emerged as the primary "discovery" from that camp and went on to play in 19 of the national team's 20 games this year, notching three goals and four assists.
Among the 23 men called in for last month's World Cup qualifiers, 12 played in MLS and three in Liga MX, which kicks off its 2016 Clausura campaign on Jan. 8. The upcoming camp in Carson likely will include U-23 national team players who will be targeting the March playoff against Colombia. The winner of that home-and-home series will qualify for the Olympic tournament in Brazil.
Iceland presents an intriguing challenge in the first of the two scheduled friendlies. Ranked 36th by FIFA (the U.S. is 32nd), Iceland stunned the soccer world this year by qualifying for the 2016 European Championship, which will be its first major tournament. Iceland went 6-2-2 and finished runner-up in a group that included the first-place Czech Republic, as well as Turkey and 2014 World Cup bronze medalist Netherlands. The Dutch failed to make the cut. Among Iceland's key players are Swansea City midfielder Gylfi Sigurdsson and Nantes forward Kolbeinn Sigthorsson.
BIRD: Story behind Iceland's rise to qualify for Euro 2016
The U.S. is 2-2-2 all-time against Iceland. The most recent meeting was back in 1994, when Iceland won, 2-1, in San Diego.
"Iceland is one of the up-and-coming soccer nations in Europe," Klinsmann said. "They have been really impressive in qualifying for the European Championship for the first time, and they have earned huge compliments for their youth player development. Their players are now spread across the big leagues in Europe."
The U.S. and Canada have missed each other in each of the past two Gold Cups and haven't met in a friendly in nearly three years. The neighbors drew, 0-0, in a dreary exhibition in January 2013 in Houston. The Americans lead the all-time series, 13-8-11, but 88th-ranked Canada has rebounded from a disappointing, scoreless 2015 Gold Cup with a good start to World Cup qualifying. It beat Honduras, 1-0, in Vancouver and then drew at El Salvador last month. The Canadians will be preparing for a March 25 showdown with Mexico.
"As we know from our past meetings, Canada is a difficult opponent that is not easy to break down," Klinsmann said. "It's a good experience to play against them, particularly for some of our younger players."
The U.S. (1-0-1 in qualifying) will face Guatemala (1-1-0) in a pair of World Cup qualifiers in March. The Americans will visit Guatemala City on March 25 then play host in Columbus four days later.