UEFA Europe League Results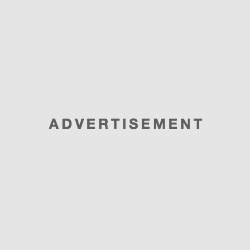 The second most prestigious tournament took place on Thursday night where 48 teams played in a fantastic night full of fixtures. After the UEFA Champion's league Tuesday and Wednesday comes this competition where the teams who were not able to take on the first few spots in their league but are still good enough to play outside of their countries in a Europe league tournament.
The tournament is an awesome one for watching simply because of the fact that only one fixture finished without goals out of 24 and that was the duel that promised the most. It was the duel played in Netherlands between Ajax and Fenerbahce where both teams had many opportunities but both failed to score a goal.
The duels are spread around three time zones, and that is 16:00 GMT where two fixtures were played between Besiktas and Lok. Moscow with a final score of 1:1 and Qarabag and Monaco with same result of 1:1.
There were 12 duels of 18:00 which promised a lot unlike the two starting duels of the night and the scores of this part of the evening were the following: Celtic 1:2 Molde, Club Brugge 1:0 Legia, Dinamo Minsk 1:2 Villarreal, Dortmund cracked Gabala with the score of 4:0 while Napoli was even better agains Midtylland with 5:0. Liverpool and Liberec got away with 1 goal and 3 points out of their visit to Kazan and Groningen, while Krasnodar managed to beat Greek PAOK with 2:1. Sion and Bordeaux shared 1 points and 1 goal in both nets while Rapid Vienna gave 1 more to Plzen with the score of 1:2 played in Poland. Last game in this category was played in France where Marseille hosted Braga and managed to beat the away team with 1:0.
Rest of the duels were played a little bit later in the evening with the starting time of 20:05 GMT where the rest 10 duels were played. The dominant result of this time of the evening was 0:2 in the favor of the guests where even three games finished with this score. Belenenses vs Basel, Lech vs Fiorentina and Rosenborg vs Lazio. Asteras beat the Cyprus team of APOEL with the same score, but in a twisted way of the host's favor.
In the rest of the duels Augsburg was way better then Alkman managing to score 4 goals and concede 1 while Athletic Bilbao was even better against Partisan with 5:1. Skenderbeu beat Sporting in Albania with 3:0 and St. Etienne had the same scoreline against Dnipro. 1:1 was in Prague where Sparta hosted Schalke and the final match played was in London where tottenham beat Anderlecht with the score of 2:1
It was a great performance by the favorites except for ones that got red cards and were men down. A clean night with only three red cards for Celtic, Lacio and Sporting, who maybe destroyed their plans a bit, but served as a lesson for the future.