UEFA Europa League gambling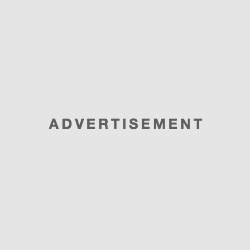 Feyenord – Sevilla
Although Feyenord's form in recent games is much better than Sevilla, he does not have loss in last seven games, and Sevilla has two losses in last five games, it will be in no doubt who will win the next match. Sevilla lost agains Barcelona and Atlethic Bilbao, and Feyenord plays with Dordrecht and Cambuur, so you see the difference.
Their last game on18.9 was a 2:0 victory for Sevilla, let's see how the guests on that match, Feyenord, will act as a hosts tonight.
Lokeren – Legia
Maybe the finest game this evening, as the odds for them both to win are equal, with the previous game decided by one goal when Legia kept the three points in their home, Warsaw. With the last games of Lokeren better than the last games of Legia, who has one lose unlike Lokeren with three draws and two victories.
The game will be tight and not many goals will fall, so play it for less than two goals, and about the winner-watch the match and you will see.
Rijeka – St. Liege
After the 2:0 victory on 18.09 in St. Liege's grounds, it is up to Rijeka to host their enemies and show them the taste of their own medicine, and how football is easy when played in front of your fans. With last matches in home leagues in Rijeka's advantage with no defeat, it will be a match where probably St. Liege will "return the favor" and split the points three each. It will be a game, probably much easier than all expect for Rijeka, as they are supposed to win this on in order to stay in the battle for the group passing event.
Sparta Praha – Napoli
An interesting duel due to the fact that they are sharing the first position of the group with 9 points, and with Napoli beating with 3:1 in the last duel on 18.09 it is up to Sparta to welcome them in their home. Sparta has lost to Plzen on 01.11 and since then she only knows about victories, despite the draw over Pribram. Napoli is in slightly better form, and is expected to win this one as he has three wins and two draws in his last five matches.
The odds are with the Italian guests on this one. Let's enjoy the match.
Wolfsburg – Everton
Possibly one of the best games tonight will be this one, as they are both ranking high in the top three Leagues in Europe, The English and the German. Wolfsburg has one defeat against Schalke in the last game, but before than there were just victories for the green team.
Everton on the other hand only plays draw or wins, which has created a good mental site in the team. Their last match finished with 4:1 victory of the English club, and same is expected to be now as they will most probably be the two team to go past group stage in their groups, but the battle for first place will be interesting.
Go for Everton win on this one.