UEFA Europa league gambling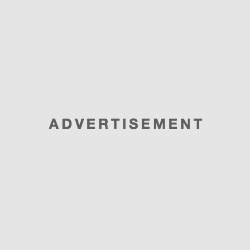 Let's take a look at the UEFA Europa League gambling
First match today will be the match held in Russia between DinamoMoskva and Panathinaikos at 17:00 GMT.
DinamoMoskva – Panathinaikos:
After the defeat of Kazan with 0:2 on 27.10 and Lokomotive Moscow on 02.11, DinamoMoskva has made a three victories spree, including one against the champion currently in the Russian League, CSKA Moscow, without conceiving a goal in the last three matches. Although this all is a good statistic for you to play for Dinamo to win, they are already through the group stag, and their opponent Panathinaikos have only slight chances of passing by with 1 point on the last place while PSV has 7 and Estoril has 3
This match is hard to bet on, although Dinamo will want to secure his 1st position in the group, so go ahead and bet for home side win
Krasnodar – Lille
The other Russian team in the Europa League is Krasnodar, and has good last two games, against CSKA Moscow and Rubin Kazan on home land, on the same ground where this match against the French team will be played. On the other hand we have Lille who did not see and tasted victory in the past seven matches. Their last duel was on 18.09 and ended in 1-1 draw on the Lille's stadium.
The match, although has little less Odds that Dinamo Moscow, will probably finish with a home side victory.
Aalborg – Steaua Bucharest
After the crush that Aalborg received on their visit to Bucharest, it's their time to host now, as they will tend to make up to their fans after the 6:0 loss to Steaua. The odds of that happening again are not so small, as Steaua has 6 games without defeat in all competitions. On the other side we have the host Aalborg who has his ups and downs recently and has a game that has no consistency.
The bet is sure with this one; go for the win of the guest.
Dynamo Kyiv – Rio Ave
Dynamo is on a really good track, and the numbers speak for themselves. He is on a spree of eight matches without loss and he won the last game as a guest to Rio Ave with 0:3 We have the guests in similar form with four matches unbeaten, but it is a sure game, go for the host's victory with this game, as Dynamo needs to secure his No.1 place in the group.
Dinamo Minsk – Paok
What will stop the Greek team from putting more than five goals again in the net of Dinamo Minsk? Both of their last five games consists of wins loses ad draws, but they are few levels difference as the game maybe is over before it started. Paok will need the points to catch on the 1 Fiorentina who is six points away and is guest at Guinhamp on the 2nd place with three more than PAOK.
Let the odds be with you.