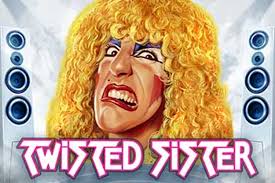 Twisted Sister Casino Slot Review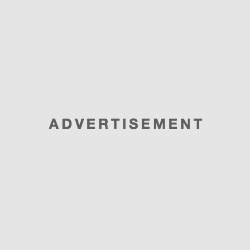 Twisted Sister is a 6×6 cascading video slot game.
Wins are achieved by getting 5 or more symbols in clusters. These are removed and new symbols fill up the grid. Cascades continue until no more wins can be created. On a non- winning spin, there is a chance for 2 ANGRY DADS to be added randomly through DAD GOES ANGRY.
All winning band member symbols fill the GUITAR CHARGE METER by 1, which can hold up to a maximum of 15 charges. BAND FEATURES unleash randomly if there are at least 5 charges, one by one, after all the wins are counted and there are no more cascades. A band member symbol is selected randomly at each feature activation and all corresponding symbols gain the effect of the feature. If there are no band member symbols, a non-member symbol is chosen.
SCREAM destroys all surrounding non-member symbols around the selected symbols. GO WILD transforms the selected symbols into WILDS.
UNITE transforms symbols into the selected symbols.
ANGRY DADS are WILD SCATTERS and are collected into the ANGER METER if they form a win with other symbols.
4 ANGRY DADS activate WE'RE NOT GONNA TAKE IT, but any additional ANGRY DAD overcharges the ANGER METER and raises the WIN MULTIPLIER by 1. The grid clears and a new round starts with a MEGA BAND symbol that appears to throw all the ANGRY DADS off the grid. The MEGA BAND symbol selects an ANGRY DAD and steps in its direction, one by one, until it reaches the target to remove it from the grid. WE'RE NOT GONNA TAKE IT ends when all the ANGRY DADS are taken out and there are no more wins.
GUITAR charges are counted during WE'RE NOT GONNA TAKE IT and BAND FEATURES play out normally, but the MEGA BAND symbol does not add any charges to the GUITAR CHARGE METER.
MEGA BAND symbol and ANGRY DADS do not drop down on additional cascades throughout WE'RE NOT GONNA TAKE IT.
Desktop 
| | |
| --- | --- |
| GID | twistedsister |
| Game ID | 421 |
| Game Version | 1.0 |
Mobile 
| | |
| --- | --- |
| GID | twistedsistermobile |
| Game ID | 100421 |
| Game Version | 1.0 |
Math Model
Number of Reels
6×6
Number of Coins
20 (fixed, not visible to player)
Number of Paylines
1 (fixed, not visible to player)
 

Denominations1

0.01 0.02 0.03 0.04 0.05 0.06 0.07 0.08 0.09 0.10

0.15 0.20 0.25 0.30 0.40 0.50 0.75 1.00 1.25 1.50

2.00 2.50 3.00 3.50 4.00 4.50 5.00

Default values are bolded.

Minimum bet
0.10
Maximum bet
100.00
Maximum Exposure
450,000 (Win Cap of 4500x total bet)
Probability of Maximum Exposure
Less than 1 in 1 billion spins
Volatility
Medium (6/10)
Free Game Support
Yes
Return to player configurations
Default RTP1
96
94
912
872
842
96.20%
96.20%
94.20%
91.20%
87.20%
84.20%
1.) Default values may vary depending on the market.
2.) Not applicable for operators licensed by the Malta Gaming Authority.
Paytable
Cluster wins; represented as a multiplier of total bet.
| | | | | | | | | | |
| --- | --- | --- | --- | --- | --- | --- | --- | --- | --- |
| Symbol | X25+ | X20+ | X15+ | X10+ | X9 | X8 | X7 | X6 | X5 |
| HP5 | 250 | 50 | 20 | 10 | 5 | 4 | 3 | 2 | 1 |
| HP4 | 150 | 37.5 | 15 | 7.5 | 3.75 | 3 | 2.25 | 1.5 | 0.75 |
| HP3 | 120 | 30 | 12 | 6 | 3 | 2.4 | 1.8 | 1.2 | 0.6 |
| HP2 | 120 | 30 | 12 | 6 | 3 | 2.4 | 1.8 | 1.2 | 0.6 |
| HP1 | 100 | 25 | 10 | 5 | 2.5 | 2 | 1.5 | 1 | 0.5 |
| MEGA | 50 | 12.5 | 5 | 2.5 | 1.25 | 1 | 0.75 | 0.5 | 0.25 |
| LP4 | 40 | 10 | 4 | 2 | 1 | 0.8 | 0.6 | 0.4 | 0.2 |
| LP3 | 30 | 7.5 | 3 | 1.5 | 0.75 | 0.6 | 0.45 | 0.3 | 0.15 |
| LP2 | 20 | 5 | 2 | 1 | 0.5 | 0.4 | 0.3 | 0.2 | 0.1 |
| LP1 | 20 | 5 | 2 | 1 | 0.5 | 0.4 | 0.3 | 0.2 | 0.1 |
Casino Standard Settings and Rules
Games
WIN CALCULATION AND BETS:
Maximum wins are inclusive of the origin bet and based on the default bets for games
Underlined and bold values are default settings
Default settings can be changed by the operator
If the default settings/bets are altered, the maximum wins will be altered as well CURRENCY
All currency values relate to a currency multiplier of 1 which is accurate for EUR, USD, and GBP.
Other currencies, another multiplier might be For example: SEK has currency multiplier 10. All values related to currency should thus be multiplied by 10 for SEK. I.e. 10€ = $10 = £10 = SEK100.
A currency value is marked with an asterisk (*) next to the caption in all