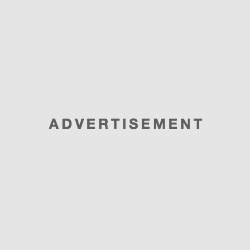 This year for the first time, Equidia offers the Cheltenham Festival in full on Equidia Life with 28 obstacle races highest level for 4 days, from Tuesday 15 to Friday, March 18.
1 L'Ambiance
It is very difficult to find the same atmosphere on another racecourse anywhere in the world. The Cheltenham Racecourse is a natural amphitheater located in the Cotswolds of England. The clamor of Cheltenham at the start of the first race of the Festival is legendary and so do not miss it at the Supreme Novices' Hurdle Gr.1 Tuesday at 14:30 French time.
2 Great Britain vs Ireland
Prestbury CupCheltenham is synonymous with competition between horses trained in Britain and those trained in Ireland. The Prestbury Cup , which contains some of the famous Cheltenham turf track, reward the country with the greatest number of victories during the four days of the Festival. The British won the Cup in 2015, with 14 successes against 13 for the Irish. Ireland is thirsty for revenge this year.
3 Cross Country
France was already shown last year at the Glenfarclas Chase , but it does not go well past the boarder of Isabelle Pacault , Toutancarmont . The French hopes could rest on Utah De La Coquais for training of Eric Leray in this famous cross race. Winner Price Ferdinand Riant in Pau, in late February, it is proposed to 33/1 in English bookmakers now.
4 The Curious
The last victory at the Festival of a horse trained in France dates from François Nicolle2005. In the Fred Winter Juvenile Handicap Hurdle Wednesday, The Curious represents the best chance to break away. Recently sold to large Irish owner JP McManus , The Curious will be presented for the last time by driving Francois Nicolle in Group 3 on British screens. He could recover to former French as Campeador , for the same jacket, and Diego Du Charmil which are the two favorites among bookmakers.
5 "E" s
Apart from the curious , the best chance of a French victory come from horses bred in the hexagon but exported and trained in Britain. Among them, we can count on Douvan ( Arkle Chase Gr.1 Tuesday), A De Sceaux ( Champion Chase Gr.1 Wednesday), Sire De Grugy ( Champion Chase Gr.1 Wednesday), Sprinter Sacre ( Champion Chase Gr .1 Wednesday) Vulture (several commitments), Bristol De Mai ( Golden Miller Novices' Chase Gr.1 Thursday) and Djakadam ( Gold Cup Gr.1, Friday).
6 Willie Mullins
mullins leoThe formidable Irish coach won the championship of the coaches at the Festival in 2010, 2011, 2013, 2014 and again last year. He added 8 wins at the Festival to his name in 2015, a record for a coach, for a total of 41 wins. He has four more than Paul Nicholls (37) but remains 12 success still record holder Festival Nicky Henderson (53). He can count on as cracks Douvan , A De Sceaux , Annie Power , Vulture , Djakadam and Vroom Vroom Mag to close the gap.