The situation of Rafa Nadal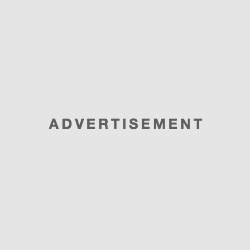 in the first two months of the season does not seem to have improved to the left in 2015. His early elimination in the Open of Australia and its defeats in the semifinals on tour clay disputed in February they have reignited the alarms. What happens to Rafa Nadal?
There are many who speak of the need for a possible coaching change, a physical downturn that is affecting its performance or a loss of confidence that seems to have diminished his tennis. Anyway, everything is speculation around one reality. While Rafa Nadal is not what it was . A fact that is on everyone 's lips and analyze some of the Spanish extenistas who know him.
"At the end is an accumulation of things. Not just a mental aspect. Rafa takes fourteen years at a high level and has run a lot. It is a also a physical issue, has suffered numerous injuries … Tennis is a sport peaks of mountains, Federer , Agassi have all taken peaks. Just now is not his best time. But the five in the world. we have spoiled that we follow , "said Alberto Berasategui about the player Spaniard.
" Rafa must leave him alone . Have fun and feel like competing. And if so be good for him mentally, ranking and play. Those who see him from the stands enjoyed it and hope it is much to enjoy even "said the Basque extenista.
Alex Corretja, the only thing you can do is support him . "The day he retires we will wonder why not again Rafa . We had gotten used to win almost always and now when I do not win tournaments seem to be his duty. It's not. is struggling to regain its peak and I think from outside can only encourage him and keep fighting as he always has to try to get where he wants the best , "said the Catalan extenista. "If someone is able to achieve great successes that is Rafa Nadal. You have to have him. Until the day he retires Nadal is going to enter tournaments or being top candidate of the top candidates , " he said.
In the opinion of Manolo Santana, Rafa Nadal may be in a bad time but their faith in him is absolute. "I think any human being has its spurts. Rafa is now in a strange at the time. We are used to the last point of the match was won it and now does not win. That implies a lack of confidence. A great champion like Rafa can not lose qualifiers who had not lost in the last ten years , "said the Spaniard extenista. " He 's going to win Ronland Garros From now going to focus all to win it . And then we'll see the rest of the season is a guy worth knowing;. A great player and a champion like no other , " he said.