The Las Vegas Sands and MGM Resorts would be the favorites for the future Japanese casinos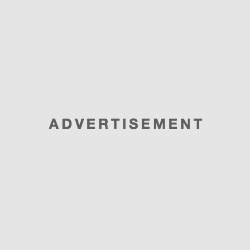 Predictions for future casinos in Japan are becoming more and more accurate and it seems that the two main contenders for licenses are the Las Vegas Sands and MGM Resorts , two American giants. At about 6 months of the official announcements of the government, it seems that the cities of Yokohama and Osaka are concerned, but not Tokyo.
The Americans
According to Morning Star, Le Sands and MGM are favorites to be chosen. The two US companies have proven their ability to manage a project of this size and are experiencing success around the world. Las Vegas of course, but also Macau and Singapore are among the most respected destinations on which operators have invested.
According to early predictions, the Las Vegas Sands would be attributed Yokohama while MGM would lay the stones of his building in Osaka. Tokyo would then be excluded from casino resorts casinos despite its status as capital and metropolis. The Sands and MGM have already pledged to invest around $ 10 billion.
It is likely that candidates chosen to start a casino will be forced to ally themselves with a local firm to prepare the project. This would prevent all projects from being entrusted to foreign companies.
Why Yokohama and Osaka?
Yokohama is the second largest city in Japan and is located some 30 kilometers from Tokyo. It is home to an international port and is a hotbed of heavy industry. Firms like Nissan have taken up residence in recent years, which has fostered its development. A casino in Yokohama would certainly attract the people of Tokyo.
Osaka is the third largest city in Japan and also has a very important port. Again, many firms ensure the dynamism of the city with giants such as Capcom, Panasonic and Sharp.
Future casinos in Japan will be subject to a few conditions that will be confirmed in a few months. There may be a fixed sum to be paid to enter the facility and the Japanese should be limited in the number of visits. Given the gambling spending of the Japanese, this is not surprising.