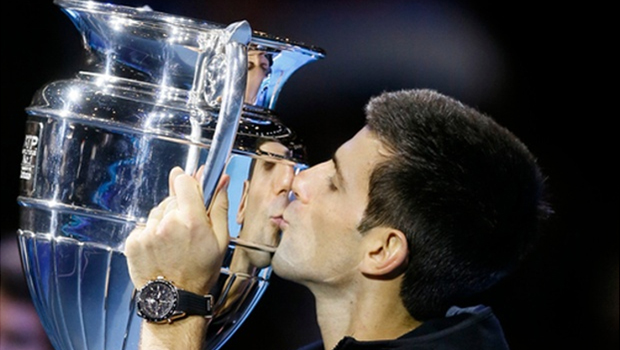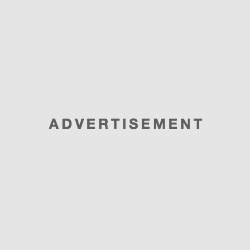 The Serb and the Japanese players Novak Djokovic and keiNishikori met and clashed in the semifinals of the ATP World Tour Finals. With Novak Djokovic in a winning spree of 10 consecutive matches, and since his newborn son came on this world on Oct. 21, he had lost just 4 games, and he was unstoppable on this tournament. Earlier that week he claimed the No.1 ranking for a third year in row, as a trophy to his dominance. On the other hand we have Kei Nishikori whose talent is yet to be seen, as he is for the first time on the ATP World Tour Finals. He jumped a great 12 places on the ranking and made it to the semifinals of the last tournament in the year, so there are some bright times ahead of him.
Kei Nishikori, in the semifinal, was the only one to win a set against Djokovic on the tournament. The clash ended with Kei NIshikori's lost with 6-1, 3-6, 6-0. After the match he was asked to say a word or two about the match and his opponent Novak, and he said that when Novak Djokovic is playing well, nobody can stop him, but added that he lost his concentration in the second focus today and that he won a point, and as soon as the thirs set began-Bang. Game over. Kei says he should have used the lack of concentration in the third set as well, but several double fouls and unforced errors caused Kei to lose with 6-0 the last set.
Don't forget to check the online sports betting forums and earn good prices.
Currently the world No.5 Kei says that Djokovic, Rafael Nadal, and Roger Federer play some impressive games, on and off the field, and that Kei envies their consistency and hard work to be on every big match there is related to Tennis.
He mentioned the Grand Slam tournament and how they have won it couple of times a year in row. Kei Nishikori added that he had so much unbearable pressure on the U.S. open and who knows how he will feel if he played on U.S. and on the Grand Slam, and to all the other big and small tournaments throughout the year. He adds that he envy the person who in on the No.1 seat as it is a great task to come there, and to be able to sit there couple of years. They are always running to matches, to press conferences, to trainings, have to maintain regular sleep, have families who are the best support. Must eat healthy must exercise regularly. It's difficult, and Kei says that he needs more experience to get there.
The motivation is bigger when you are a bigger rank, for example this year was great for Kei Nishikori who jumped 12 places on the rankings, from 17 to 5th place. He hopes he can keep going with the same tempo next year, and be part of the major tournaments.