The hour of truth for Fernando Pons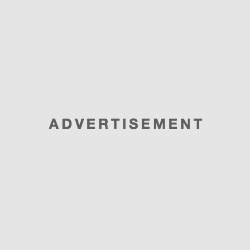 The Spaniard, Fernando Pons, has disputed the Final Table of the World Series of Poker since tonight. Ahead, three days to try to be world champion.
Wait comes to its end. Since last July we knew that Fernando Pons would be the second November Nine in the history of poker in Spain, all eyes focused on the Mallorquín, who will try to make history in a World Series of Poker marked by his deed.
The last exponent of Spain in the November Nine was in 2014, when Andoni Larrabe achieved the same achievement as Pons, finishing sixth in that edition.Carlos Mortensen, the only Spaniard to win the WSOP title (and this year has been included in the Poker Hall of Fame).
Nine facts about the November Nine
Fernando Pons will be one of nine players to face the final table of the World Series of Poker in Las Vegas, which will be broadcast live on ESPN.
Let's get some more facts about the nine November Nine players:
1 – Cliff Josephy, a great player sponsor
Does anyone wondered how Cliff Josephy got the nickname " JohnnyBax "?
At one point, Josephy, along with Eric " Sheets " Haber , managed to carry out an operation to sponsor big poker players in the world in Multi -Table Online Tournaments (MTTs).
For those who are not familiar with sponsorship in poker (also known as staking, staking orbacking ). It essentially means paying a percentage of the buy-in to players in exchange for a percentage of winnings.
One of the players they banked? Joe Cada, at the 2009 WSOP.
That means that Josephy has lived, from the outside, a little of the pressure that has to be November Nine. In 2009 things went well, as Joe Cada managed to get $ 8.5 million dollars, and rumors suggest that Josephy took 50%.
You will now have the opportunity to increase that amount.
2 – Qui Nguyen, the professional of Baccarat
Nguyen, a professional Baccarat player
During the broadcasts of the WSOP 2016 chapters on ESPN, it came to light that Qui Nguyen is considered "Baccarat Professional".
How Baccarat is played ? We are not totally sure, although our CasinoTop 10 partners are sure to have some idea.
But that does not mean that it is a genius to live on it. In fact, Nguyen is the only player who resides in Las Vegas, so he is expected to have the highest number of followers.
Another fun fact from Nguyen is that he wears a distinctive Cap of Rocket Raccoon, one of the characters of Guardians of the Galaxy, during the Main Event. Will you take him back to the final table?
3 – Gordon Vayo, a young man at the table
At age 27, Gordon Vayo confirmed to the various media at the WSOP that he started playing poker very, very young.
How much? Vayo did not say exactly, but it transcended that it gained more than its parents (both professors) while still in the institute.
Apparently, Vayo's parents tried to restrict poker at home, but he always found a way to play.Even this was something that cost him expulsion from high school three weeks before graduating.
Nowadays, Vayo's parents are his great support in poker. Something not very difficult considering that he has the possibility of earning more than eight million dollars. "It's not something I would recommend to people my own age," Vayo told ESPN.
4 – Kenny Hallaert, the Tournament Director
If you have noticed that Kenny Hallaert has been running a hand during the Main Event, this is simply because he is also director of tournaments.
Hallaert has recently worked as Director of the Unibet Open in Copenhagen, and obviously means he knows the rules of a poker tournament perfectly. It is always good to have an alternative in case things do not go quite well.
5 – Michael Ruane has a twin brother
The Ruane family will cheer Michael on November Nine
If for some reason -rara- Michael Ruane could not play the November Nine of the WSOP 2016, few would know that he has an identical substitute (if substitutes are allowed).
Ruane has a twin brother named Jimmy, and both play poker. In fact, Jimmy is the youngest of the two … for six minutes.
To make matters worse, the Ruane twins also hang their name at their high school in Maywood, New Jersey, where they played basketball.
Michael is part of a large family, where in addition to his brother Jimmy also live two other brothers and a sister.