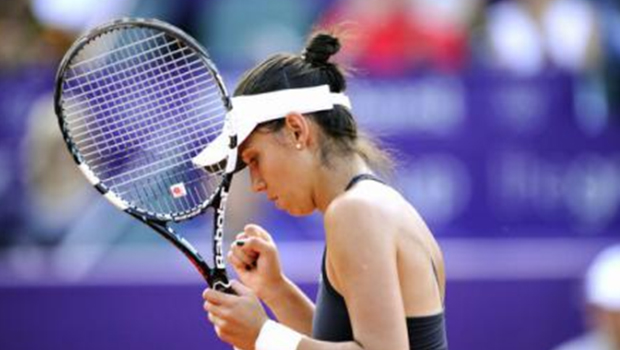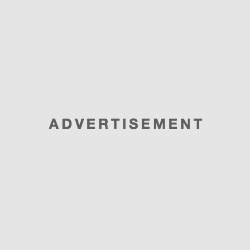 Tennis UPDATE: Raluca Olaru in the doubles final at Rabat (WTA)
The pair made up of Romanian tennis player Raluca Olaru and germanca Tatjana Maria qualified Thursday in the final of the doubles at the WTA tournament in Rabat (Morocco), endowed with prize money of $ 226,750, after beating torque Spanish-Bulgarian Georgina Garcia Perez / Aleksandrina Naydenov, 6-2, 5-7, 10-7.
And Maria Olaru, the main favorites of the sample accounts ended after one hour and 45 minutes.
The pair Romanian-German secured a check for $ 6,400 and 180 WTA points, and the last act will face torque winner of the semifinal Xenia Knoll (Switzerland) / Aleksandra Krunic (Serbia) – Laura Pigossi (Brazil) / Sara Sorribes Tormo ( Spain).
Raluca Olaru (27 years 51 WTA doubles) has four titles WTA doubles career in Tashkent (together with Ukrainian girl Olga Savciuk) in 2008 at Acapulco in 2011 (along with Ukrainian girl Maria Koritţeva) in 2013 in Nurnberg (together Valeria Solovieva of Russian) and in 2014 (along with Georgian Anna Tatishvili American origin) in Linz.
Also, the Romanian has played five finals WTA: 2008 Budapest (along with germanca Vanessa Henke) in 2013 in Katowice (along Solovieva) in 2014 in Nurnberg and Baku both together Shahar Peer (Israel), and 2015 Nuremberg (along with Lara Arruabarrena).
Romanian tennis player Adrian Ungur was defeated by Bulgarian Grigor Dimitrov, the second favorite, 7-5, 4-6, 7-5 Wednesday in the final round of the ATP tournament in Istanbul, endowed with prize money of 463 520 euro.
Ungur (31 years, 194 ATP), income qualifications, almost produce surprise, being separated by just two points from victory at 5-4 and 30-30 in the deciding set. Dimitrov (24 years, 29 ATP) managed to exploit the service, then made a break, ending his service match after two hours and 14 minutes.
Dimitrov's next opponent will be the winner of Spaniard Roberto Carballes Baena and Czech Jiri Vesely (N. 6).
Adrian Ungur will receive a check for 7265 euros and 32 ATP points.
After four years of WTA tournament she was moved from Katowice to Swiss Biel. In 2015 and 2016 years had the right to name the capital of the province of Silesia, which devoted a party to this 1.5 million (this year an additional 300 thousandWhat Katowice had this tournament, in addition to the prestige and television advertising in more than 90 countries? – Organizing a tournament of this magnitude in Katowice also contributed to the creation of a modern facility, as well as numerous tennis clubs, which was not there before – emphasizes Deputy Mayor Waldemar Bojarun. – One of the most important decisions was to build a modern Centre for Tennis in Janow, which opened in 2014 and is now on its premises we have four indoor courts and six external, that enable the organization of events tennis, and above all, provide training at the highest level. The resort in Janow, which is based on the object held by the club Pro-Ten must enjoy. In tennis lovers remains a splinter in my heart concerning demolished in 2013 the courts. The university even raises funds for the reconstruction of the ministry of sports. The operation was to be carried out together with the city. It turned out that the area has a load in the form of mortgages on more than 12 million zł, and therefore withdrawn the idea.