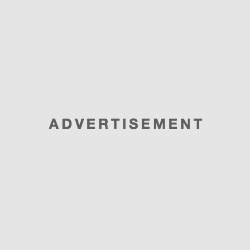 Tennis legend who was addicted to cocaine and prostitutes
Loredana Berte, wife of Bjorn Borg between 1988 and 1992, explains in his autobiography the stormy relationship with former tennis player.
The Swede dominated the tennis world for over a decade.
Italian singer Loredana Bertè was at the top, at least at home, in the 70s and 80s of last century. In 1988 she married tennis player Bjorn Borg , king of the tracks in that decade, just when began a descent into hell in his game and in his personal life.
The marriage lasted until 1992, when Loredana left him, tired of "living hell." The former singer tells all, with more gory details in his autobiography, 'upsetting'. The chapters devoted to his life with Borg are the most rugged of the book, and they explain the sexual whims of former tennis player and his dangerous relationship with drugs.
Bertè says this: "Bjorn was addicted to cocaine did not matter any more Once in Milan, Borg down the street and asked for drugs to anyone who walked by… He did not care or reputation or the consequences. Addiction to cocaine had become inevitable " , he tells Loredana.
He also explains that his sexual games reached a point of no return that just broke the couple. " Once he put a gun to his mouth to play Russian roulette and insisted on another occasion try sex with another person, which gave me sick just thinking about it, "he said.
To this end, Borg mounted a very peculiar to try to convince his wife party. "I wanted to organize an orgy just for me and it rented a second floor of a hotel and filled with prostitutes, "he added.
The former tennis legend says this happened in the United States. "He asked to send him to the most vicious. They were presented with several fur coats and whips in their hands. I did not want to participate and I went."
Let's not end the article with bad news and focus on the magic that awaits us for two more years, as Roger Federer announced that he will be playing this beautiful game at least two more years, for his country, for his fans and most of all for his family. He went out and talked to the media few days ago and stated this amazing news.
The tennis player Roger Federer, 34, will play at least until the end of 2017 after Monday the organizers of the tournament in Stuttgart have announced that veteran Swiss player has committed to play the next two editions of this event. "I looked out TV the first edition (on grass), was a great atmosphere. I always wanted to play the tournament in Stuttgart, but always fell at a bad time, just after Wimbledon, "Federer said in a statement.