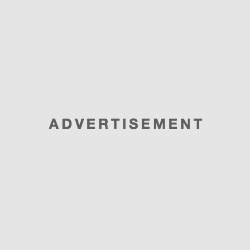 Ten tips on betting
Betting is a common word to many people today. Many people do bet but on different levels. For success in any bet, there are several factors that should help you through. Gamblers who place bets in websites or even on land based bookies should put some factors into consideration. Here are several tips that one could follow when betting:
One should always realize that betting is a two way thing, you could either win or lose from it. So a bettor should always have the heart to accept the outcome in order to avoid some health risks such as blood pressure. So one should consider the long term goals of the betting.
A bettor should have the full knowledge of the terms and conditions tied to the betting. Just as any business, before embarking to a deal, you should be aware of the risks and merits involved. Thus one should be in for the betting as a whole with no second thoughts.
A player should also consider betting the same amount of money as he does for every game. Although this may seem a bit unrealistic it helps in cases of a loss. One should first know the odds of each game they are betting on.
A bettor should shy away from unrealistic bets, like betting for the outcome results just for the first half or second half bets.
A player should always know when it is the right time to walk out of a bet. This is important as some bets could lead to huge losses and so it is good to walk out of a bet that seems bet when a chance is still available.
You must have had an idea of what you betting on. Don't be swayed by the odd makers because despite the odds of a bet being good always remember that the chances of the opposite happening is a possibility too.
It is also not advisable to bet on games whose odd keep changing and is not suitable to you preference.
When on a winning streak, don't go bragging about it to your friends and everyone. The same case applies when you are losing. This is referred to as the "Bull Durham" by bettors.
A bettor should be shrewd with the decision he makes, should know the limits on bets and since it is like a job should take breaks and vacations off the betting.
The last rule on the betting is never to bet on your favourite side. Although this would seem so unreal but it helps to ease the disappointments that would follow if you get to lose your money and have your team lose a game or match. When betting on your side mostly your judgment is clouded and biased.