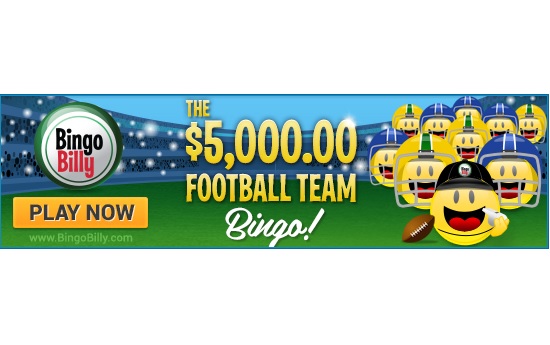 Tackle Your Way to $5,000 in Prizes With Team Bingo at BingoBilly.com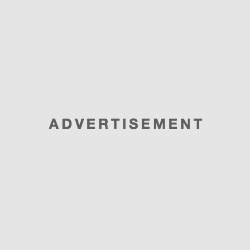 Don't just watch football from the sidelines, be a part of the action from the 50-yard line. That's the message from BingoBilly.com, with their Football Team Bingo promotion featuring $5,000 in prizes. The promotion awards cash to all players on the winning team.

"No matter which team you back this football season, we've got your back with extra cash prizes," stated Laura Chacon, Bingo Manager of BingoBilly.com. "Our Football Team Bingo promotion will have you rushing to our Bingo room right away, so come play."
To participate in the $5,000 Football Team Bingo promotion, players will need to have made a deposit within the last 7 days of registering.
Players must then open a Help Desk Ticket using the option: $5,000.00 Football Team Bingo. You'll then be slotted into one of five teams.
The game is played inside the LuckyCup Diner Room from 9am-12pm ET, and 7pm-9pm ET from September 1st through 7th. Participating players will collect yards each time they hit a Bingo on a specific call. For example, winning Bingo on a B5 call gets players 5 yards while winning on G50 gets players 50 yards.
The $5,000 prize pool will be split among players of the winning team, with the players with the most yards collected taking home the biggest share of the money.
Those who have yet to sign up for an online Bingo account are invited to take advantage of a $30 free trial bonus. Plus, first time depositors are eligible for the online Bingo site's progressive bonuses worth up to 600%.
For more information on the $5,000 Football Team Bingo promotion, visit BingoBilly.com.
About BingoBilly.com
Online since 2005, BingoBilly.com provides the ultimate online bingo experience in a responsible, secure and highly credible environment. The online bingo site has received a number of prestigious awards, including 'Bingo Site of the Year 2012' by the Internet's No. 1 Bingo Directory.