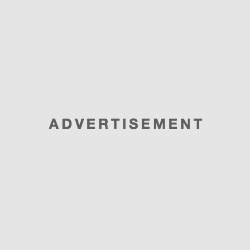 Coming from a hard away defeat from a second division team, and being kicked out of the Capital One cup, Arsenal had even harder job in Whales, being guests to Swansea City. Looking at the results that these teams previously had, it was set to be one great game, as Arsenal led by Arsene Wenger tried to break the small streak that Swansea had of two games won and one draw against Arsenal, and keep up the good work in the Premier League.
The Capital One cup duel opened a spot for Joel Campbell in the 1st team of Arsenal, right wing position since the three players who were there, Theo Walkott, Aaron Ramsey and Alex Ox Chemberlain were all injured. It was a debut game for the young Cameroonian player and it was his five minutes to shine on the pitch. In similar situation last year, with the DMF position injuries Coquelin made his debut, and is now a starter in every match. Similar situation happened on the right back position when Debuchy got injured right after he came in the club and Hector Belerin took over the spot. He is now starter in every Premier League and Champion's League place. Could we see a third player in arsenal starting XI that was 'sub' but now plays a key role in the team? That is yet to be seen.
As the game started and as the 1st half was closing it looked as it was a boring game, nothing impressive, and nothing happening in front of the goals, but only in the middle of the pitch, but as soon as the 2nd half begun things begin to look differently.
Olivie Giround was the 1st one to open the score line with an assist by Mesut Ozil to make it a 5th game in row where he scores. Following his steps was the defender Laurent Koscielny who managed to squeeze the ball in after the current Swansea and former Arsenal goalkeeper Fabianski dropped the ball right next to the Frenchmen Laurent who just place the ball in the net. There were booing from the whole stadium, a disagreement in the referee decision by the Swansea bench, asking for a foul over the goalkeeper, but nothing but a goal was given. The Frenchmen now has scored 2 goals in the last two games and is doing a great job in the back of the pitch.
Last but not least and definitely worth mentioning is the young debut player Joel Campbell who managed to score a goal on his Premier League debut after another great assist by Mesut Ozil.
Arsenal are on the 2nd place on the table now with same points as Manchester City, while the German assistant Mesut Ozil is on the 1st place of assists with 9 Premier league assists, even 3 more than the 2nd placed Silva of Man City.