Super Marble: Hold and Win Slot review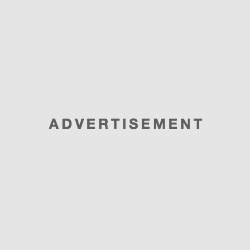 Super Marble does not look like it is going to implement new features as it just offers wilds, scatters as well as the Hold and Win reward feature all while delivering wins of up to 1,000x. It does not impress in some other manner and even its setup with 5 reels and 25 paylines is about as common as it very well may be.
Betting and Prizes
You will choose the bet directly and the starting point is natural for a game with 25 lines. A minimum bet of $0.25 is then available but the upper limit for your bets is unusual as you can spend up to $60 per spin or $2.40 per line.
There are two different types of top payouts available in Super Marble. One comes from the reward feature which is capable of activating fixed jackpots worth up to 1,000x the round's stake.  Another one comes from the normal winning combinations, where if the correct images cover the reels, you could get up to 250x the round's stake back so up to $15,000.
Super Marble: Hold and Win Slot Features
The list of features will not convince a large number of individuals to check out the game, they are genuinely simple and available in a similar form in other slots from the same developer.
We are looking at a wild image showing off a pair of dice. These are substitute images which you may see stacked on the reels, so sometimes you will notice that the reels are covered by them. They can form new combinations along with matching regular images on their lines acting as the standard substitutes that are found in many slots. However, they can not be used as substitutes for bonus images.
The marble-like images colored in purple and featuring gold numbers on them will show up on a regular basis on the reels but it won't be simple getting the 6+ required to trigger the bonus game. When it triggers, the marble images are clingy for the feature in their present positions. Where you are attempting to get extra images in the positions which do not have them yet, respin follows. Then, the respins resets back to the first 3. You either get each of the 15 bonus images or you overcome 3 respins without new ones, so as to end the feature.
In this mode, you can get another image which is red Super Marble. It gathers the values from the other regular bonus images and afterward stays clingy, if it appears, so it will pay you towards the end.
The may be a cash prize paid which takes the values from all the bonus images. It can likewise be a fixed jackpot worth 20x, 50x, 1,000x the stake if you got enough bonus images with those big stake logos.
Theme and Design
The idea of implementing a marble-style feature is OK but you for mostly get a fruit style slot here when it comes to the theme and design. It has watermelons, oranges, bells and plums with four top Royals. Feature images include the pair of dice as a wild and the bonus logo. It is an advances design but the theme and the choice of images makes it appear as if they used some cookie cutter template that they previously had from different slot.
Conclusion  
Super Marble isn't the most unique game around and you should feel familiar to most of its features. It works if you are a fan of the Hold and Win feature and if it's all the same to you the low potential. It works best as a game for a casual player which is not hoping to take on any risk.