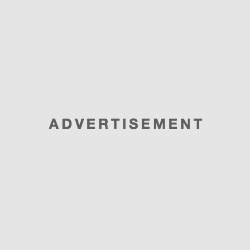 St. John's wins fourth straight WCAC girls' tennis title
Once again St. John's girls' tennis No. 2 doubles team won their respective doubles. The game held at the Olney Manor Recreational Park did not attract much attention in terms of celebrations, the reason as to why this happen was the fact that the two participants were more focused on the singles that were to come later. In real sense, no one in the whole team was bothered by that win at the Olney Manor Recreational Park. Despite all this, the win had come at the right time as the trainee had acquired the insuperable go ahead in the Washington Catholic Athletic Conference championship.
Their coach Merritt Johnson claimed after his players avoided celebration after their win was that his players were more focused on upcoming games that made them starve for more victory. He claimed that he tried his best to keep his players self sustained.
St. John's was the dominant team and accumulated 43 points followed by O'Connell with 19 while Holy Cross ranked third with 15 points. In singles, defending champion Stephanie Miller from St. John's lost to Holy Cross's Shannon Hanley by 8-0. After missing last season through an injury, Hanley claimed that her rival pressed hard but she remained focused and optimistic.
Hanley who is ranked in the Top-10 tennis players in the Mid-Atlantic region was on fire as she aggravated Miller with her pace playing a major role against the senior who was so disappointed and resulted to some blunders that cost her. Miller had never been beaten by Hanley apart from once in the normal season. However, all was not lost with Hanley who had won doubles title with her partner Dori Mesmer.
St. John had it players participating in the six single finals as well as 3-double finals achieved various wins in the following order; Graves (2nd single), Shayna Brown (3rd single), Henderson (4th single), Dominique Jackson (5th single) as well as May Robinson (6th Single). The number three doubles was scoped by Elizabeth Farrell and Lula Hailesilassie from the junior category of O'Connell's team.
Shayna Brown claimed that the school fraternity expected trophies but they lack the idea of how hard it is to achieve it.