Sports stars that show us anything is possible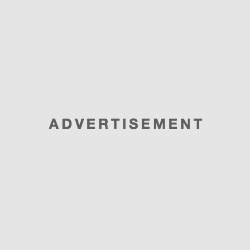 In a day and age whereby the media tends to laminate bad behaviour and we all know the huge sums of money that footballers get paid, it can be difficult to see sportspeople in an extremely positive light. However, it is always good to take a step back and take a look at good stories. After all, there are so many different sportsmen and women who have done some amazing things. Below, we take a look at some of the most inspirational sports people in further detail…
Williams' sisters – Serena and Venus Williams
There is only one place to begin, and this is with Venus and Serena Williams. The great news about this famous pair of siblings is that the story has not ended yet. Both are still playing tennis and attempting to make history, which is remarkable considering that Serena has recently become a parent for the first time. No matter what happens in the future, their history is set, as they have made outstanding contributions to the sport. Serena has won an impressive 39 Grand Slam titles, and counting. They have also won a number of double's titles, playing together, as well as Venus winning numerous titles too!
Muhammad Ali
It is impossible to talk about men and women in sport that have inspired without talking about the late, great Muhammad Ali. The career and life of this man is impossible to do justice with words. He was brought up in a time of racial segregation, which had a massive impact on his way of thinking and his actions later in life. After winning an Olympic Gold medal and carving an impressive amateur record for himself, he decided to turn professional in 1960. He became heavyweight champion of the world at just 22-years-old, despite going into the match as an underdog. Devastatingly, his title was stripped from him because he refused to fight in the Vietnam War on a matter of principal. He lost four years of his boxing prime but he won the respect of people around the world for his views. His personality was magnetic and when he passed in 2016, it was greeted with mourning on a universal scale.
Pele
Last but not least, we have Pele. Footballers today are often regarded as overpaid. However, Pele was born into a life of poverty, and so if anyone deserved stardom, it was him! His first footballs were socks stuffed with grapefruit or paper. He worked in a local tea shop for extra money. His life changed when he was 15-years-old and his youth team coach took him on a trial at the famous Santos club. As they would say, the rest is history!
So there you have it: some of the most inspirational sportspeople that have inspired children and adults all around the world. From the Williams' sisters to the greatest boxer of all time; we hope that the stories that have been mentioned above have put a smile on your face.