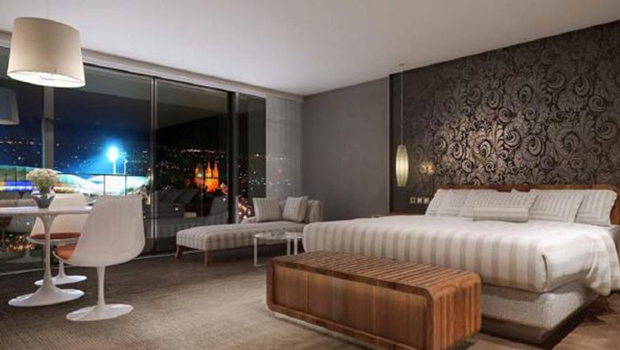 SkyCity managing director Nigel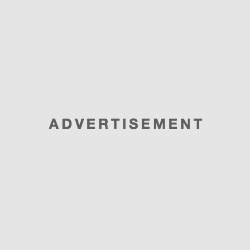 SkyCity managing director Nigel Morrison wants to start Adelaide Casino $300m expansion in February 2016
Outlining timeframes for the first time publicly, SkyCity managing director Nigel Morrison said he hoped earthworks for the luxury hotel complex would start in February and major construction in September.
Mr Morrison said the project, if approved by the Development Assessment Commission, was expected to be completed by the end of 2018.
The Casino expansion is a linchpin of the nearby $610 million Festival Plaza upgrade, which includes a 24-storey office tower, restaurants, bars, shops and a 1560-space underground carpark.
New Zealand-based SkyCity, the Casino's parent company, revealed concept designs last month and recommitted to the project, which includes the 80-room hotel overlooking the River Torrens, gaming suites for international VIP players and signature restaurants.
How the luxury suites will look inside the new SkyCity casino.
In an interview marking the Casino's 30th anniversary on Saturday, Mr Morrison said construction costs would be reasonable because it was happening during a relative lull after major projects such as the nearby Adelaide Oval and new Royal Adelaide Hospital.
"What you do know is economies move in cycles and certainly South Australia is having a tough time of it at the moment and so is Australia," Mr Morrison said.
"So the good news about investing in South Australia now … construction costs are relatively affordable.
"Then you've got to back yourself that in two or three years' time things are going to be better and you would hope they would be better."
Mr Morrison said the expansion would greatly enhance SkyCity's pitch to lucrative high-rollers from Asia, particularly China, despite local revenue growth being challenging.
"They love wine, they love Grange, they love Magill Estate, they love golf and they love the weather," he said, also citing as attractions Adelaide Oval and the Adelaide Convention Centre.
But he urged regulation changes to enable the Casino to capitalise on interstate and overseas high-rollers with weekly budgets of about $30,000 for poker machines.
The Casino wants to introduce bill acceptors, which enable gamblers to use notes and easily transfer between poker machines rather than pump in coins.
"Adelaide is really the last jurisdiction that doesn't have that," Mr Morrison said.
Deputy Premier John Rau, who in August said contingency plans had been prepared in case the Casino abandoned the expansion, said: "I'm delighted to see progress is being made and look forward to works starting as soon as possible."
Responding to Mr Morrison's call for bill acceptors, Business Services Minister Gail Gago said gaming regulations allowed Casino patrons to load money onto a card for account-based cashless poker machine use.
No pokies campaigner Senator Nick Xenophon said bill acceptors were a recipe for high levels of problem gambling and warned pubs would demand them if they were approved for the Casino.
"It may be a happy birthday for the Casino but the birthday cake will have a bitter taste for the people whose lives have been ruined by the Casino."