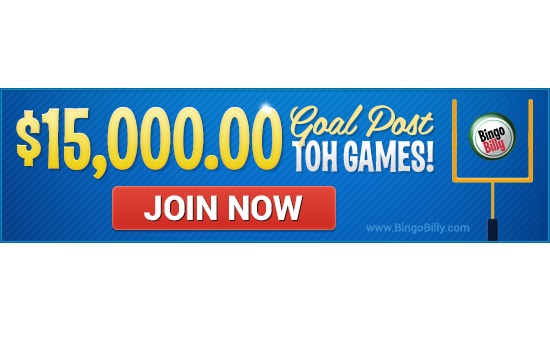 Score Big With $15,000 Goal Post TOH Games at BingoBilly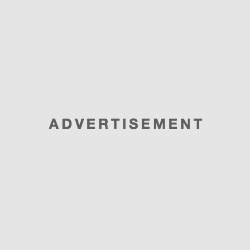 If you confuse your laptop screen for a football field this weekend, blame BingoBilly.com. The popular online Bingo site is hosting its $15,000 Goal Post TOH Games from September 8th through 16th. Players can look forward to nightly jackpots that increase on the hour.

"Here we go again with another football promotion to get players excited about the NFL season," stated Laura Chacon, Bingo Manager of BingoBilly.com. "Come be a part of an exciting week of Goal Post TOH Games and feel like a Super Bowl champion every night."
Between September 8th and September 16th, BingoBilly.com will feature supersized jackpots at the end of the 8pm, 9pm, 10pm and 11pm ET hours.
At the end of the 8pm hour, players can look forward to a $400 jackpot. Then at the end of the 9pm hour, BingoBilly.com will feature a $500 jackpot. The jackpot grows to $600 and $700 at the end of the 10pm and 11pm hours, respectively. The games are featured in the LuckyCup Diner Room, which is open to everyone, and will be repeated daily throughout the promo period.
The $15,000 Goal Post TOH Games are part of BingoBilly.com's ongoing football-themed promotions. Most recently, they held a $5,000 Football Team Bingo. There are more promotions coming to coincide with the now-underway NFL football season.
Those who have yet to sign up for a BingoBilly.com account are invited to take advantage of a $30 free trial bonus. Plus, first time depositors are eligible for the online Bingo site's progressive bonuses worth up to 600%.
For more information on the Goal Post TOH Games and all other football-themed promotions in September, visit BingoBilly.com.
About BingoBilly.com
Online since 2005, BingoBilly.com provides the ultimate online bingo experience in a responsible, secure and highly credible environment. The online bingo site has received a number of prestigious awards, including 'Bingo Site of the Year 2012' by the Internet's No. 1 Bingo Directory.