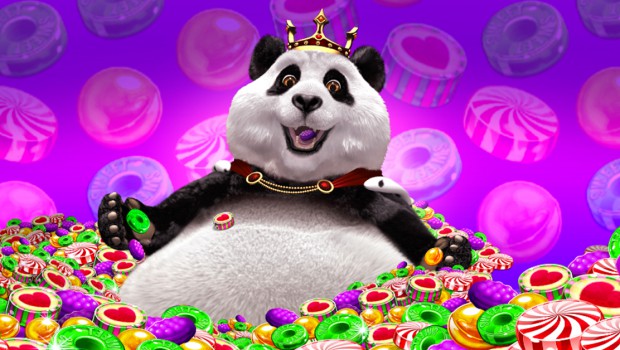 Royal Panda Advent Calendar bonuses and cash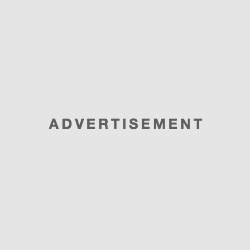 Since the middle of the 19th century, the advent calendar from the pre-Christmas period has become an integral part. Although he was originally designed as a counting aid for children, to show them the still-looking days until the Christmas festival, this custom has become extremely popular with adults in today's modern age. Of course the online casinos also take advantage of the exciting feeling, which is hidden by opening the doors and finding out what is behind it, and offer this player from the beginning of December and in the case of the Royal Panda even until 31 December this custom. But there is no chocolate or other toys to grab, but Freispiel, a lot of bonuses and of course also cash.
There is something for every type of player
Of course there is not the Gambler, but every customer of an online casino is different. The one here likes the glittering world of slot machines, while others prefer to spend their time at a table in the live casino at Blackjack or roulette. And just as at Christmas, many a gift presents a new necktie, while this is a total impossibility for others. For this reason, in order to meet the different wishes and preferences of the Gambler, there are a total of 31 daily specials in the Royal Panda Online Casino for each group something fine dust. In order not to lose sight of the number and to miss the desired one, we have prepared the most important and interesting actions for all the different groups of players.
Deposit bonus in the Royal Panda in December
For all the different groups, whether it's the friends' automatons or the supporters of the live casinos, the deposit bonuses always count among the popular promotions and so, of course, in the Advent calendar at the Royal Panda Casino, some of these delicacies, which include bonus credits such as Also examples.
You do not know the Royal Panda Casino yet? Then it's time that you our detailed test read to the Casino!
Deposit bonus in December:
1st December – a deposit of 100 euros on this day brings 100 examples to STARBURST
2nd December – a deposit of 150 euros on this day brings 50% bonus credits and 50 examples for GOILLAS GO WILD on weekends
5th December – a deposit that day of 500 euros brings 50 Royal Free spins or a deposit of 50 euros brings 50 examples at TWIN SPINS
12th December – a deposit that day of a maximum of 1,250 euros brings 25 percent bonus credits
16th December – a deposit of 150 euros on this day brings 50 per cent bonus credits, 50 frees on Saturday for GONZO`S QUEST and 50 on Sunday for DEAD OR ALIVE
30th December – a deposit of 150 euros on this day brings 50% bonus credits and 100 frees on Saturday to WILD ROCKETS
Money and material prices for slot machines
6th December – the player with the most spins on this day at the slot machine LOST VEGAS gets 500 euros
9th December – the player with the highest combination on this day at the slot machines HITMAN, TOMB RAIDER or DRIVE receives a PS4 plus a VR set
17th December – 2 players with the highest combinations on this day at the slot machines SUPERMAN, ALIENS, DRACULA, BATMAN or KINGKON will receive Kinogutscheine worth 50 Euro
20th December – 3 players with the highest combinations on this day at the slot machine GAME OF THRONES receive a DVD BOX set of the same series
29th December – 3 players with the highest combinations on this day at the slot machine GUNG POW receive a fireworks package worth 150 euros
Free spins by playing slot machines:
11th December – 25 rounds on SPINATA GRANDE via desktop that day bring 25 examples of SPINATA GANDE via mobile
14th December – 50 laps on HALL OF GODS that day bring 50 examples to HALL OF GODS
18th December – 25 rounds at THEME PARK: TICKETS OF FORTUNE via mobile bring 25 examples at THEME PARK: TICKETS OF FORTUNE via desktop
22th December – 50 laps on GONZO`S QUEST on this day bring 50 examples to GONZO`S QUEST
27th December – 500 euro used at STARBURST on this day bring 20 Royal Spins worth 2 euros each on STARBURST
Money and material in Live Casino:
4th December – the Gambler with the most played hands at the ROYAL PANDA LIVE BLACKJACK on that day gets 500 euros
10th December – the Gambler with the most Blackjacks at the ROYAL PANDA LIVE BLACKJACK on that day receives 500 euros for a Christmas dinner
19th December – all Gambler, who play 5 or more hands at the ROYAL PANDA LIVE BLACKJACK VIP on this day, automatically enter the raffle of an iPad
21st December – all Gambler who are given a Blackjack on this day at the ROYAL PANDA LIVE BLACKJACK or ROYAL PANDA LIVE BLACKJACK VIP will automatically participate in the raffle of 3 times 210 Euro
23rd December – the Gambler with the most played rounds at the ROYAL PANDA LIVE ROULETTE on that day receives 500 euros
In addition to all these special actions, there are still quite simple tasks, but also some interesting things for the players.
Easy to accomplish tasks:
7th December – a bet made that day at the ROYAL PANDA LIVE ROULETTE brings the next day 10 example for KOI PRINCESS
8th December – every Gambler who made at least one deposit in December gets 10 examples for JACK AND THE BEANSTALK
13th December – all Gambler who click on "Like" on the Facebook page of the Royal Panda Online Casino will automatically participate in the raffle for 10 times 50 Euro
15th December – every 10th depositors will double the first 100 euros
24th December – Gold and diamond players receive money on their account
25th December – any Gambler who once paid money at the Royal Panda Online Casino will get Mystery Spins in his account
28th  December – all Gambler who share the MEGAFORTUNE posting on Facebook and receive 5 or more "likes" for it received 10 sample views for MEGAFORTUNE
31st December – all Gambler, who used more than 1.000 Euro in the whole of December, get 100 examples for COSMIC FORTUNE