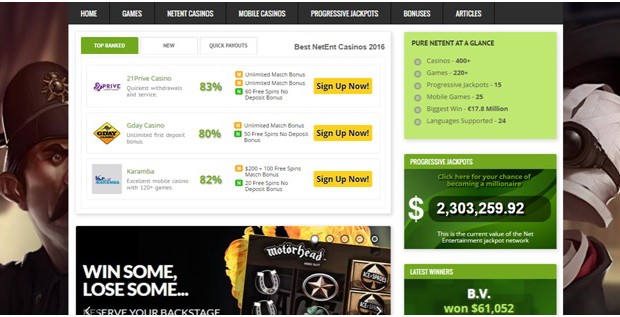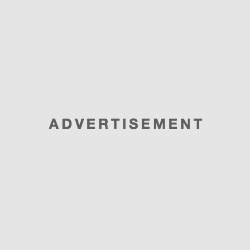 If you're a fan of casino games, then you know how diverse the online casino community is. You can find hundreds of different casino operators with a simple Google search, but also countless resource sites that aim to help and instruct players.
One of those resource sites is purenetent.com a web portal that exclusively deals with casinos, bonuses, and news about one of the best casino game makers of the past two decades, NetEnt. This website covers a wide range of topics for the NetEnt fan and aims to be "the most complete online resource dedicated to NetEnt Casinos".
However, considering the vast diversity of portals that make similar bold claims, one can't help but take their words with a grain of salt. With that in mind, we took a closer look at the entire portal and dug through its fine print to determine its quality. So, if you want to know more about this NetEnt authority, keep reading for our full review.
 Sleek and Intuitive Design
Right from the landing page, users of PureNetEnt.com are given all the navigational tools they need to get around the site. With drop-down menus for key categories, a relevant side bar with stats and trivia, and the latest features of each key category, any user is given a quick shortcut to all the relevant info but also a full picture of what to expect straight from the home page.
And as you scroll down to the bottom, you have quick navigation links for the most prominent sections of the website, which combined with its plethora of menus makes this site very simple and intuitive to use. This and its fast load time and lag-free scrolling is what makes PureNetEnt.com one excellently designed portal.
Features
A smart design is only one small part of a great user experience. As always, one of the most important aspects of any web portal is the actual content they offer.
When it comes to content diversity, PureNetEnt.com certainly doesn't fall short on their promise to be "the most complete resource" on this popular games provider. In short, users who visit the website can enjoy the following content:
NetEnt Casinos:

Casino Reviews and Ranking;
FAQs;
Casino Tournaments;
Dedicated Mobile Casinos section.

Casino Bonuses:

Bonus rankings;
FAQs;
Advice;

NetEnt Games:

New Game Releases;
Game Rankings;
Game Reviews;

Dedicated Progressive Jackpots section:

Ranking, reviews and history of the best NetEnt progressive jackpots.

In-Depth Editorials;
Information Quality
If you are a resource site, the expertise of your writing staff is essential for ensuring the actual resources you offer are relevant and valuable. PureNetEnt.com certainly knows this, as the management of this portal has ensured that what they post is quality information, but also one that is fresh and true.
There is no excessive wordiness at this portal, nor there are adjectives like "awesome" and "incredible" used meaninglessly in every review. No, what you get is succinct information, with only a select dose of trivia (at times) to make it more interesting to read. Regardless if you're a novice or a seasoned casino pro, you can easily follow the word flow and find what you need in no-time.
The writing style, combined with the fact that PureNetEnt.com offers reliable information that's based on research and knowledge and not just copy-pasting, makes this portal great for anyone looking for a trustworthy portal to fuel their passion for NetEnt.
 The Verdict
It is customary to find flaws in every review, yet that job is kind of hard when it comes to this website. PureNetEnt.com ticks off all the criteria for being a great website, especially since it does a great job at covering its narrow niche.
From the optimal and user-friendly design, to its "to-the-point" attitude and serious commitment to the review and selection process, PureNetEnt.com really doesn't miss much. To sum up, PureNetEnt.com is the go-to website for anyone looking for:
A unique Casino Rating System;
Great navigation;
Quality news updates and editorials;
Extensive coverage on all things NetEnt;
Fresh information and stats.