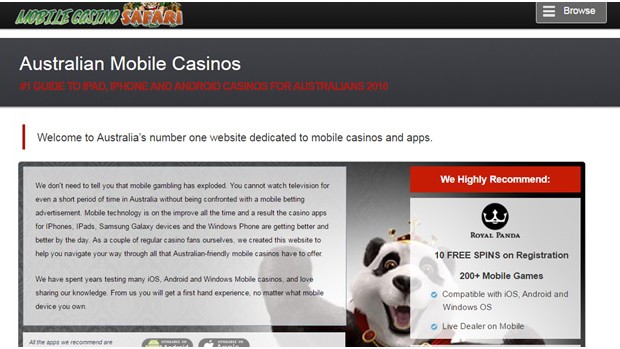 Review of MobileCasinoSafari.com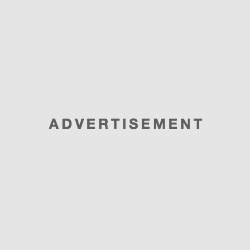 One of the best things about being a casino player today is having almost endless opportunities to enjoy your passion. Not only do you have hundreds of quality online casinos, but you also have countless of resource sites where you can sift through reviews, find the best bonuses, and even stay updated on all-things gaming.
One of those websites is MobileCasinoSafari.com– a portal that specifically focuses on the best mobile casinos that target Australian players. The website has been around for a while now and it covers a range of topics from the mobile gaming world, from the best mobile casinos to the best game releases and bonuses.
But having so many different review sites can also make one skeptical, especially experienced gamers who know their passion well. With that in mind, today we take an in-depth look at this resource site as we dig through its key features. So, if you want to learn more about them , you can continue reading this review:
Mobile-Friendly Design and Navigation
The first thing you notice about this site is that it doesn't look like your regular website. There are no menus from the side, no ads placed at key locations, nor is there a search bar on the header of the page. At first, this might seem strange, especially to desktop users, but it isn't really when you consider its focus.
What MobileCasinoSafari.com really aims at is to be a mobile site through and through. This means not only covering resources targeted at the world of mobile gaming, but also being designed with only mobile users in mind.
Once you visit the site on your Smartphone, the user experience changes from "basic and plain" to "just right". On your phone, the site looks great, runs very smooth, and those top and bottom quick navigation buttons really make getting around the different sections want a breeze.
 Great Coverage
What makes a resource site great is not only its smooth and distraction-free design, but also the level of actual resources available to every visitor. Well, MobileCasinoSafari.com certainly doesn't fail in this department, as it covers a wide range of topics important to the mobile casino player:
Best Mobile Casinos:

Casino reviews;
FAQs;
Tips and advice.

Mobile Casino Games:

Game sub-categories;
Best releases for each game type;
Best places to play them;
FAQs;
Key information (RTP, current jackpot value, etc.).

Best Mobile Software Developers (NetEnt, BetSoft, Microgaming, IGT):

History;
FAQs;
Best releases.

Mobile Casino Bonuses:

Reviews of best offers;
FAQs and tips on how to claim them.

Best Device – Specific Casinos (Android, iOS, and Windows);
Mobile Casino Security:

Tips on how to stay safe and how to recognize a secure casino.
Considering the full scope of resources available at Mobile Casino Safari, one can only say that this portal covers almost every aspect of mobile casino gaming except for banking methods. However, this doesn't necessarily have to be a flaw.
 A Reliable Source of Information
Once you start digging through the information on Mobile Casino Safari, you can instantly notice that this is not a superficial or unreliable portal.  Not only does this website offer tips and FAQs that are useful and applicable, but it also covers every section without too much fanfare or unnecessary points.
This "to-the-point" focus on the review staff, but also the fact that the key information like bonuses, house edge, and player returns are real and true, makes MobileCasinoSafari.com a source of reliable information for any mobile gamer out there.
 The Cons
Of course, there's no such thing as a perfect website, nor will there ever be. Just like every quality portal, MobileCasinoSafari.com has a few shortcomings that can be a con or not, depending on what you want out of a website:
Lack of a dedicated Casino Reviews menu;
Lack of a dedicated Software Developers menu entry;
No in-depth review of banking options;
No articles or newsletter.
 Verdict
The bottom line is that MobileCasinoSafari.com may not be the best mobile casino authority online, but it certainly doesn't fall short on being a great resource site.
In short, this website is great for those who want a user-friendly and reliable portal where they can find great bonuses, game releases, and top online operators. On the other hand, if newsletters or feature articles is what you need, then you'll have to find them somewhere else.