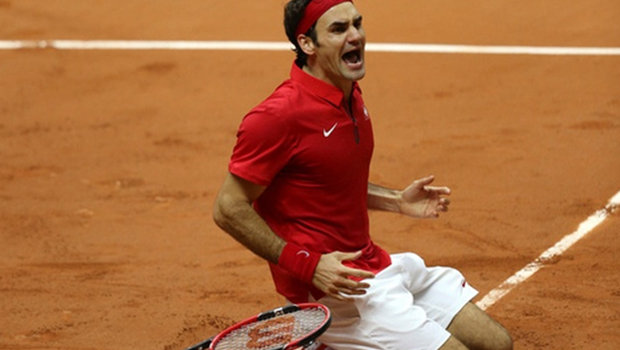 Reminder of the Davis cup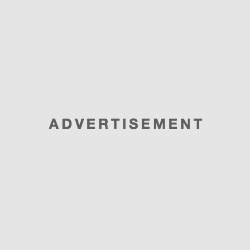 Roger Federer in a fantastic straight set match against Richard Gasquet has won the Davis Cup for Switzerland with a result of 3:1. He commented that it is one of the better feeling in his career, and will be sharing his trophy with Stan Wawrinka, who helped the 17 times Grand Slam champion to win it for his country. With a 6-4, 6-2, 6-2 victory over Gasquet, Federer has now obtained all the major trophies tennis has to offer, and for the first one a trophy that he will be happy to share with others.
No wonder Roger Federer, after converting his first match point in a victory, threw himself on his knees and faced the ground, followed by celebrating with his teammates. It has been 15 years since his debut in the Davis Cup in 1999, and now it is finally in his hands. The captain Severin Luthi did a great job with Stan and Roger.
Stan Wawrinka's last match against Gael Monfils will not be played since the outcome will not have any result on the final score line.
In the interview after the match, with smiles flying all around, Roger Federer commented that it's a tennis match after all, and an overflow of emotions is present. It's imposible to let it go on a 2-1 result, and seeing Stan Wawrinka out there and all the teammates pushing you, you just can't let it go. It's one of the better feelings in Roger's career as he says, and it's nice to celebrate it all together.
Federer finally got his concentration up in the final match, who looks good, after withdrawing from the ATP World Tour Finals final in the match that was supposed to be played against Djokovic, but due to back injury, the Serb received a free trophy, third year in a row, on his shelves. After that followed a resting period for the Swiss, and the first time that he got back on the court was against Monfils, and he lost that match at Friday night's singles. That was clearly not the Roger Federer we all knew, as he needed time, and as far as we can see, he needed 1 match to return to his game. The hope of the Frenchmen vanishes as Roger wins a match without losing a set now.
The game in between the singles, that is the doubles match where he played with his teammate Stan Wawrinka, gave him the boost and the confidence to do what he did now. He was in his form that match and he had the deadly reckless serve that we all know of.
Wawrinka, on the other hand is more of a team player, winning the trophy in World Gropup play-off for Switzerland in 2013.
He put the first point in this Davis Cup tournament by beating Jo-Wilfried Tsonga in the first singles match.