Reminder of Novak vs Andy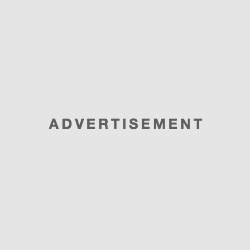 Reminder of Novak vs Andy in Paris before the attacks
Novak Djokovic was imperious, mercilessly punishing mistakes and raising the tempo whenever Murray got close to him – which was really only a brief spell in the second set, after which Djokovic raced into the distance. He has now won 22 matches in a row, taking ten titles this year in sealing a third Paris title in a row. He's in a league of his own – the challenge for Murray and the rest is to work out how on earth they catch him.
Novak Djokovic beats Andy Murray 6-2, 6-4 to win the Paris Masters!
It's the last chance saloon for Murray, and after giving up the first point, he forces an error from Djokovic to level things up. Another unforced error follows though, as a backhand down the line misses the baseline. Murray brings out the slice in the next rally, but Djokovic forces the issue with a forehand into the corner. Championship point – and the title, and a 22nd straight win, is sealed as Murray's return goes long!
Second set: Murray 2-6, 4-5 Djokovic* (*denotes next server) Murray will hope to power through this game – in any other circumstances, you feel it may well be the last of the match. Murray mixes up his angles on serve, and has two game points as a Djokovic return lands just long. He holds, but the hard work starts now.
Second set: *Murray 2-6, 3-5 Djokovic (*denotes next server) From 3-2 and 0-30 down, Djokovic clicked through the gears, and he's now two games away from a record-breaking sixth Masters title in a year. Murray is keeping with him – until, having bossed a long rally, he inexplicably nets a straightforward smash. Murray looks utterly deflated, but keeps the game alive with a drilled return down the line. It doesn't matter – Djokovic finds a first serve with sufficient bite, and holds to 30.
Second set: Murray 2-6, 3-4 Djokovic* (*denotes next server) If Murray errs an inch on his first serve, he's getting punished – and a series of pulverising returns bring up two break points in the blink of an eye. Murray puts heavy spin on his second serve, but once we're into the rally, Djokovic's accuracy comes to the fore, and Murray blinks first, sending a forehand long. A mediocre service game from Murray, punished ruthlessly by Djokovic.
Second set: *Murray 2-6, 3-3 Djokovic (*denotes next server) Murray has drastically cut back on the errors, and accelerates to 0-30 with a cross-court forehand that barely bounces. From a perilous position, Murray has won 11 of the last 15 points – but Djokovic fights back, neutralising Murray's power strokes before putting away a smash for 30-all. A fearsome second serve brings up game point, and Murray, frustrated as the chance slips away, slaps a backhand into the net.
Second set: Murray 2-6, 2-3 Djokovic* (*denotes next server) Djokovic has won 3 out of 4 points on Murray's second serve, and continues the theme here, chasing down a predictable drop shot on the opening point. A big first serve, and a courageous overhead smash, turn the game back in Murray's favour.
Djokovic powers back, taking control of the rally with a stellar forehand, backhand combination. 30-all, and Murray goes wide with a punched cross-court forehand – he's missed too many of those today – and it's break point. A serve out wide and a simple volley, and it's deuce.
Djokovic just keeps coming at Murray, but this time he keeps with him, finding a winner, and shaking a fist, before a drop shot seals the hold.