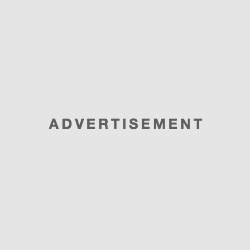 Rafael Nadal is regarded as the greatest Spanish tennis player in history. However, he should not be confused with other great tennis players. He is different because he appeared at the beginning of the 21st century as a leading competitor in tennis and is known for his great performance, on both clay and hard surfaces.
Nadal has won nine French open singles championship. He is one out of two men who have ever won all the four major openings and Olympic gold.
Born in June 3, 1986 in Manacor, Spain, Nadal has been brought up in a family that is sport minded. His uncle, Miguel Nadal is a former professional association football player and competed in 2002 World cup recognized Rafael's talent for tennis.
Nadal started playing tennis at age 4. Another uncle of his called Toni Nadal, who is a former tennis player, guided him into the professional tour. He officially turned a pro in 2001, when he appeared in the Grand slam tournament as a junior competitor and reached the semifinals at Wimbledon championships in 2002.
Nadal holds 14 Grand Slam singles titles, including the 2008 Olympic gold medal in singles, with a record of 27 titles in ATP world Tour masters 1000. In 2004, 2008, 2009 and 2011, he was a member of Spain Davis cup team.
He is the youngest of four to achieve the Grand slam in the Open era and is currently ranked world's number 7 player by Association of Tennis Professionals (ATP). He became number seven in 2010. He is the second player in the male category, after Agassi to complete a career Golden slam.
Nadal became the only male player to win a Grand slam singles tournament nine times and one grand slam tournament for ten years consecutively. In fact, he holds the record for most consecutive titles after he won his eighth Monte Carlo masters in 2012.
In 2012, he received his sixth title in the French open, after beating Federer in the final. He added another French title in 2013 and in 2014; he took the ninth French Open championship.
Besides tennis, Nadal also plays porker and golf. He joined a group of sports endorsers of poker Stars online poker in 2012. In fact, he won a charity poker tournament against Ronaldo, who is a former Brazilian football player and other four competitors in 2013.
Nadal is an enthusiastic football fan of Real Madrid. It is reported that he became a shareholder of his local club, RCD Mallorca in July 2010 to help the club clear from debt. Reports say he owns 10 percent and serves as the vice president, but he denies the offer.
Nadal has also devoted his time and event to charity events, including the creation of Fundación Rafa Nadal in 2007, tree planting in Thailand and his tennis Academy.