Quickspin will soon release the new Sticky Bandits slot machine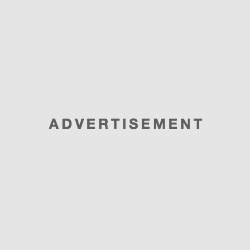 Sticky Bandits is a new slot machine that the software vendor Quickspin intends to add to his toy library in the days to come. This fabulous casino title has enough to make the players dream.
Inspiration is at its peak in Quickspin as it is still preparing to launch a new slot machine called Sticky Bandits. This designer made his late entry into the universe of online betting. This justifies the fact that it has very few titles compared to the major brands in the industry. However, it is his intention to change this state of affairs. It is for this reason that he started this year with great productions in 2017, and he intends to follow suit, judging by the new slot machines he is about to put on the market. Like all of its entertainment options, Sticky Bandits integrates superior graphics, excellent soundtrack and sublime, lucrative features.
Like a sheriff, rid the Wild West of all the bandits who reign there
For this slot machine, Quickspin software provider was inspired by a very popular theme and greatly appreciated by casino players, but the scenario used here is very unusual or even new. The game takes place of course in a dry and desert landscape with an unbearable heat. The background of the title shows canyons crossed by a railroad that trains a train (probably carrying gold) that formidable bandits are about to burglarize. Your mission is simple: throughout the sessions, you will have to prevent these criminals from committing their misdeed, and the owners of this treasure may well cover you with riches to prove their gratitude.
Use colossal jokers to fill your pockets on Sticky Bandits
The innovative features that can win huge winnings are the major attraction of casino slot games, and Quickspin has fully understood this. Therefore, it has incorporated some exceptional on this new title to offer players an unusual experience. For this purpose there will be a bonus part that will entitle you to 7 free spins if you get the symbol of the train on the 1st roll and either of the wild cards on the 2 or 4 rolls. However, what you should hope to get most often are the two wild cards, as they activate the main feature of this slot machine. These symbols are easily recognizable because they are colossal. When they appear, they occupy two positions on the rollers and can also completely cover them to replace all the icons that appear on the screen. That's not all! The jokers remain locked throughout the game of free spins, which can make you win a nice jackpot.
Quickspin has recently launched a new promotional tool that it incorporates into all its new productions. The developer's goal with this new integration is to raise the level of entertainment and to allow players to make their sessions more profitable as much as possible. If you want to test this new module of ludification, go to the casino Tropezia Palace which is a platform powered by Quickspin. This property will offer you a 100% welcome bonus up to €100 which you can use to enjoy its fantastic toy library, and of course the Sticky Bandits slot machine as soon as it is available.