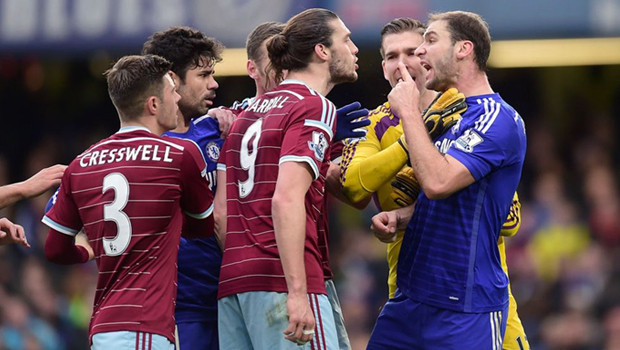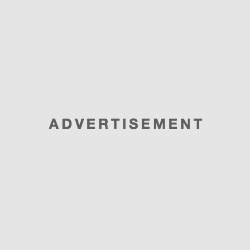 Premier League preview Chelsea vs. West Ham
Boxing day!

In the premier league fixture that was held between two weekends the first game for today is the London game between Chelsea and West Ham United on Stand Ford Bridge. As soon as the game started it was clear who will hold the possesion and create the most chances of the match. The hosts Chelsea went for the win from the early stages making the guests feel uncomfortable with their visit. Hazard and Diego Costa were makin the goalkeeper Adrian work every minute with shots and crosses. Adrian showed that he is a real replacement for the former No.1 goalkeeper of West Ham United Jaaskelaainen, managing to push him to the bench despite the experience that the mature goalkeeper has.
Up in the first half the possesion was 75% – 25% for Chelsea and the chances speak for them selves with more than 10 shots towards the goal of West Ham and zero to Chelsea's goal. Eden Hazard made some good 100% chances and Fabregas assisted some good balls throughout the whole half when arlt the end the person who scored was someone who had his first shot so to say to the goal. John Terry made his 36 th goal in the Premier League and it is on the second place of scorers who play on the last line of defense. A perfect corner by Fabregas, the leading assistant in the league, on the Diego Costas head, who managed to shoot just near the goal where the goalscorer Terry was. The Englishman just set his foot in the ball's direction and managed to kick it towards goal and open the scoreline.
There was one strange situation in West Ham's box where Ivanovic and Carrol were going towards the ball. Ivanovic won the duel and got before Carrol when he held him with his hand and the Serb fell on the ground. The tension was present for more than two minutes ans eventually it was diving by Ivanovic. The first half ended with the score of 1:0 for Chelsea.
The second half started with West Ham was having the better push power and they won three corners in three minutes. They kept pushing the play in Chelsea's half and had their first frw shots on the enemie's goal. West Ham made their three substitutions early in the second half in hopes of grabbing an equalizer, which did not came because as they kept going forward they forgot to defend their goal. The counter attack came in the roght time to lousen up the team from East London, West Ham United. Finally a goal for Diego Costa after having more than 10 shots towards the goal. This totally broke the West Ham United and their hopes of taking any points in this game. They can hope so in their next clash against Arsenal. Don't forget to check jackpot bet online and win the good prices.