Premier League Predictions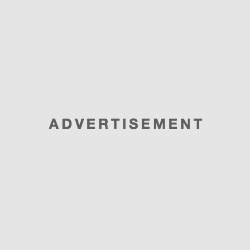 Liverpool – Stoke
With the worst star of the team led by Steven Gerard in his history, this match is as unpredictable as throwing a coin in the air and expecting to drop heads or tails. The Reds have only one draw in the last five games. All the rest are defeats. They are on the 13th place in the Premier League with one point less than their competitors on Sunday. Their coach has only few games left to change the outcome of the season if he loves his job, so maybe that will be the push for him to think some tactic against the team of Stoke who were the only one to beat Manchester City in the first 10 games of the season at Etihard. They grabbed three points against Tottenham, and one draw against the East Londoners West Ham in the last 5 Matches. This will be an interesting duel to watch, but nobody is sure how it will be. Maybe the little and fast Sterling will find his game finally, helped by the captain Gerrard and Brazilian Coutinho.
West Ham – Newcastle
The East Londoners West Ham are the team with most ups and downs this season, but despite that, they are holding good on the 6th position, just 1 point less than Newcastle.
Let's talk about Newcastle now. Last five games – Five wins 8:1 in goal difference in all competitions. They are playing in their life form, and the comments are that they are the English Bayern Munich. Their coach is praised by every possible critic, as he managed to turn them upside down since the start of the season.
The host grabbed just one victory in their duels, in 2012, two goalless draws in 2013 and victories for the guest, Newcastle, in 2011 and this year on 18.01.
Manchester United – Hull City
The hosts on the Old Trafford lately are relentless, having 4 victories and one draw against Chelsea, While Hull is still waiting for his away victory although it's not all gray and black for them as they have three draws and two loses in the last five away matches. Overall it should be an easy win for the Van Gaal team despite the fact that they have around 10 injured players, but the key players such as Di Maria and Rooney are available, helped by Van Persie, Mata and more.
It should be an interesting duel knowing that hull knows how to keep an advantage, letting only Tottenham take them away last fixture in the last minutes with two goals in their net.
Sunderland – Chelsea
Should be an easy game for the Blue Londoners and Mourinho, as they have yet to experience a defeat this season in any competition. They are playing fantastic football, and have made probably the best two transfers in the Premier League this summer, Diego costa, the leading goalscorer and CecsFabregas, the leading assistant in the League.