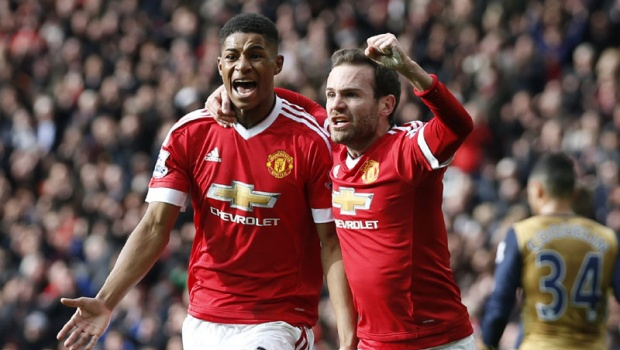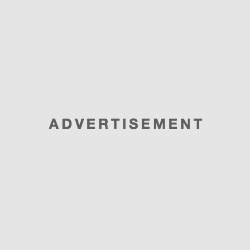 Premier League: United beat Arsenal, Tottenham better than Swansea
Manchester United's players have won at home to Arsenal 3: 2 in a match the 27 th round of the Premier League while Tottenham 2: 1 beat Swansea
Wenger and Ranieri dissatisfied trial Atkinson
PL: Tottenham beat Arsenal, City further away from the title, Liverpool demolished Aston Villa
Manchester United's players have won at home to Arsenal 3: 2 in a match the 27 th round of the Premier League while Tottenham 2: 1 beat Swansea.
After the awful results that Manchester United has been presenting to the fans, they finally managed to beat one game, and no less nor more, but the all mighty Arsenal, who are one of the favorites in winning the Premier League title this season. It was a match played in Manchester in the amazing and full stadium Old Trafford, with an interesting player making the difference to the game. Read below or on Jackpot Bet Online facebook page to find out.
In the derby at Old Trafford, United took the lead with 2: 0 goals from Markus Rašforda, who today made his debut in the Premier League. He was with 18 years and 120 days became the youngest player United, which is in one premijerligaškoj match scoring two goals. Behind him are the legends of the club Wayne Rooney, who has managed to do so when he was 19 years and 21 days and Ryan Giggs with 19 years and 83 days.
Rašford first goal scored in the 29th minute after a bad reaction defenders Arsenal mail Nacho Monreal failed to dislodge the ball after a cross Guillermo Varela.
Rašford doubled the lead on 32 minutes when he headed a goal after a good addition Jess Lingrada from the right.
Arsenal reduced the deficit in the 40th minute. Mesut Ozil's free kick and chipped the ball into the box, but Danny Welbeck's header into the net.
Arsenal's two-goal advantage returned Ander Herrera after 66 minutes after adding Rašforda. "The Gunners" have four minutes later again returned to the game, Ozil bare. Fired Welbeck refused United's goalkeeper David de Gea, but the ball came to Ozil, who sent a volley on goal.
United has made 12 league win and occupies fifth place in the standings with 44 points, while Arsenal, who broke the streak of two wins, three games unbeaten, occupies third place in the standings with 51 points.
Tottenham's players have won after turning Swansea at home with 2: 1 and gained a sixth consecutive victory.
Swansea took the lead in Alberta Paloskija after 19 minutes, but Nacer Chadli equalized after 71 minutes. Victory locals brought Danny Rose after 77 minutes.
Tottenham has achieved a sixth consecutive victory and the second in the standings with 54 points, two less than the top-ranked Lester. Swansea suffered a second consecutive defeat and the last four matches without victory and occupies the 16th place in the standings with 27 points.