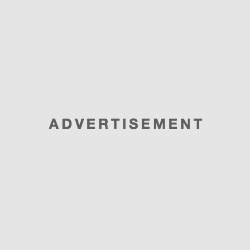 Just as everybody thought that Liverpool will finally taste the glory against Bulgarian Ludogorets, they messed the opportunity and let the Bulgarian team score the equalizer in the dying minutes of the game. All of the critics headed from the fans, the players, the Board of the presidents of Liverpool were headed towards two people; Liverpool's manager Brendan Rogers and their goalkeeper Simon Mignolet.
According to Bruce Grobbelaar, the former goalkeeper of Liverpool, Brendan Rogers has only three weeks to get the game back on the level of the last season, or he will definitely be out. With Liverpool standin still on the 12th position in the Premier League, and were held by the Bulgarians in their Arena.
With the 580 appearances for Liverpool, Grobbelaar certainly knows more about the club than most of us, telling that for sure things are not good for the Northern Irish Manager.
Ricky Lambert's first goal wearing the Liverpool Jersey was not enough for the away side, as the hosts Cristal Palace managed to made the Belgian Liverpool Keeper take the ball out of his net three times. With this result Brendan Rogers' side has fallen even lower this season with three defeats already in row. Despite the good performance of the Northern Irish manager, the return in the Champion's League and the excellent season in the Premier League last year, his position is under threat and he is under fire, by the fans and by the owners of Liverpool. The American owners of the club,Fenway Sports Group, are willing to assign the Borussia Dortmund coach, Klopp, as he has had a fine six years leading the boys on the Westfalenstadion. Although he has had a huge success over these years' his position in the team is even worse than the one of Brendan Rogers, who may live to see another day in Liverpool. Klopp has hit the last place in the Bundesliga, and with few good matches is now finally in the safe non-relegation zone. This was Borussia Dortmund's worst start in recent history, as they lost 7 games already. They were among the three candidates for the trophy in the German league, and were finalists in the Champions League 2013. Klopp lead the yellows to two Bundesliga titles as well.
Liverpool's three weeks schedule looks like there is hope for the Rogers after all, but they have surprised us with bad results so far and it may not be an exception this time as well.
Let's see the drafts of this year's Champion's league and who will clash with who in the best 16 in Europe this year.
Arsenal – Monaco
Paris Saint Germaine – Chelsea
Manchester City – Barcelona
Juventus – Borussia Dortmund
Bayer Leverkusen – Atletico Madrid
Shalke – Real Madrid
Shahtar – Bayern Munich
Basel – Porto
Interesting duels and don't forget to bet online for them as you might earn good prices.