Playtech BetTracker system available here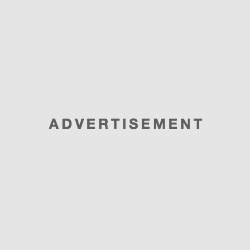 The new Playtech BetTracker system was introduced as a prelude to the football season, the great and pleasant surprise of those who like to make bets on sports betting.
The developer Playtech announced the implementation of its long-awaited BetTracker product before the football season. This new tool has been launched on all online betting facilities it supplies, and is also available as an application, which will allow players to transfer their sports betting bets placed on SSBT to their mobile devices.
This means that Sportsbook enthusiasts can always enjoy the fun of placing their bets on football games while they are on the move. Playtech's BetTracker system is compatible with all modern Apple and Android mobile devices. It is currently only available on five different sports betting sites, but it will be available on several more in the coming weeks.
John Pettit, Managing Director at Playtech BGT Sports in the UK, Ireland, Asia and Australia, said: "BetTracker has been a great addition to the sales industry since its inception and we are delighted that many of our former partners now offer it to their customers. This special application offers players a wider choice, enhancing the gaming experience and increasing revenues on casinos, as it attracts both old and new players. With the football season starting very soon, we are convinced that this new release will continue this momentum. "
Playtech's BetTracker app is available on the Apple and Google App Store and will allow bettors to bet their bets from mobile without having to use an online profile. This is done by scanning the slips with the custom application. The player can then return to any shop of the operator in order to gain possession of his cash earnings.
The new product is now available from five different UK independent operators: Betfred, Jennings Bet, Boylesports, Sean Graham and Corbett's. Three other operators will be added to the list in the coming weeks, including Joe Jennings, David Pluck and Chisholm. This new product will make a big difference in the lives of those who like to place bets on sports betting, and is a great addition to casinos powered by the software provider Playtech, which is one of the best developers available on the market. We expect this product to be available on a larger scale after this exclusive launch period, and we will keep the public informed.
Get into action with sports betting
Sportsbook enthusiasts who want to start this new experience with the next football season should make sure to visit a dedicated page on which they will find all the information they need. We have the best sports betting sites, those that show how to get the best bonus offers, help understand betting, and much more. Excellent information is available here and players who wish to place online and never miss a football match will be directed to sites that offer live betting options and more. Playtech players can take a tour right now and also benefit from the launch of Playtech's BetTracker system. Unfortunately, players from France will not be able to take advantage of this new tool, since the developer Playtech does not accept the French.