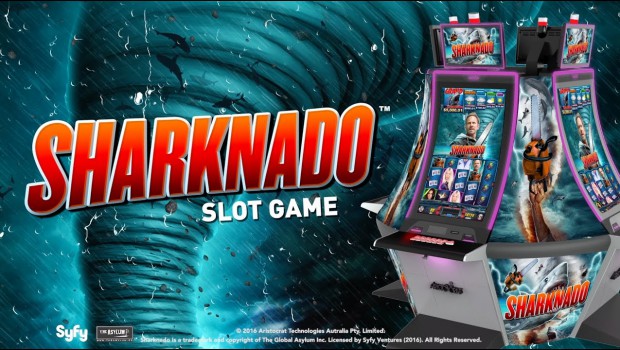 Pariplay launched a new slot machine named Sharknado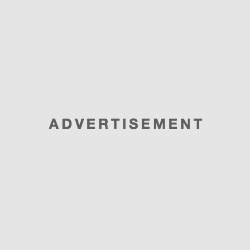 The software provider Pariplay offers with its Sharknado slot machine a bloody, entertaining and filled with action. The game is inspired by the saga of eponymous films.
When hearing about the Sharknado slot machine, most players will immediately think of movies that have the same name. It should be said that the software provider Pariplay was inspired by a famous series of films to design this new entertainment option. If the films are considered by many to be true nanar (and this is the least aggressive adjective found!), their popularity is undeniable, and the designer surely wanted to surf on it. In any case, and as you will discover, the entertaining character of this production is not to be questioned, since excellent graphics and functionalities are integrated.
Rain of sharks and winnings on the Sharknado slot machine
In case you do not know the film, Sharknado is the unlikely story of a tornado of sharks that falls on a city and whose inhabitants use every imaginable means to save themselves. This is beautifully reproduced by the developer Pariplay on this entertainment option with 5 reels and 25 paylines. The graphics and animations used are of a very high level, and the degree of realism is such that you will find even among the characters of the actors of the film. Of course, sharks are also part of the game, and they are the ones who grant the maximum price of 2 000 € when you get them 5 times on the screen.
Sharknado Slot Machine: Win big with sharks
Of course, the software provider has made sure to put in place many features on this new entertainment option. You will find there not one, but two jokers that are represented by the two sharks marked "Wild". They will appear to replace other icons and help you form more winning combinations. There is even a third icon marked "Wild", but its appearance triggers rather the assault of a helicopter that will try to reach it with a nuclear missile! If the strike is successful, you will be eligible for random wildcards. Other features like multipliers and free spins await you on this new production with which you will certainly not be bored.
Play the Sharknado slot machine on the Omni Slots casino
To put all the chances on your side and try this new production in the best conditions, go to the casino Omni Slots. This is indeed one of the best online betting sites powered by Pariplay, and you are sure to find there everything needed as weapons to succeed in overcoming this shark tornado! Take advantage now of its welcome bonus of 300 € and get involved in the adventure.