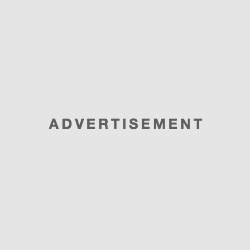 Your online bet for Oregon was a sure win
Oregon Ducks had their best game of the season after three of their players finished in the top five lists. The event that took place at the Ka'anapali Collegiate sees Junior Brandon McIver among the top five.
In the men's table, Cheng Tsung Pan from Washington school led the list with 67 rating. He was followed by Lee McCoy from Georgia with 67.52. Ollie Schniederjans from GA Tech came in third with 67.56 with Charlie Danielson of Illinois fourth with 68.36. Next up was Robby Shelton from Alabama with 68.43. In the team rankings, Illinois took the day with 68.95 from four events, followed by Florida State with 69.63 from 4 events. In came UCLA with 69.8y with four events. LSU came fourth with 69.93 while Wake Forest's finished fifth with 69.98.
The Oregon Ducks won their title number four at Ka'anapali Collegiate after taking first round win as they set a new record in the NCAA with 30 in less than 254 at the venue. The current number six team in the country came in with a 7 over in the second round. The final round saw the team end with fewer than 10 to emerge victors over their rivals North Florida with 24- shot victory. The team was undefeated in the event and gunned 33-under 819.
In their initial tournament, the Ducks had to share with UCLA the Husky Invitational. In their second event, the team defeated USC to won the Itani Home Collegiate. Came in the third event where ducks had to share with Stanford held at the Nike Golf Collegiate.
In Hawaii, five of the top 14 list went to Oregon players. Aaron Wise had to split with M.J Maguire the medalist honors. Both had ended their game level at 10-under 203 total on 6,700 yard course. Brandon McIver and Jonathan Woo settled for third and fourth positions correspondingly.
For the second time in the current season, Ducks have boosted an individual title that was won by Wise. The first one came back in October when Thomas Lim claimed the Nike Golf Collegiate. This guaranteed him a sponsorship to the PGA Tour's 2015 Crowne Plaza Invitational at Colonial.