Only 32 seconds on the pitch!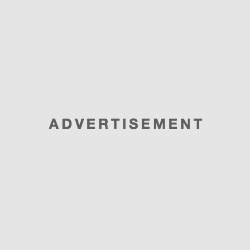 It has been another eventful weekend in European football but it did not last long for Atalanta midfielder Giulio Migliaccio after he received the fastest red card seen by a substitute this season.
But what else might you have missed across Europe's leagues? BBC Sport has rounded up the best of the action on the Continent.
Thanks for coming
Atalanta midfielder Giulio Migliaccio is sent off against Palermo
Atalanta midfielder Giulio Migliaccio spent four seasons with Palermo
Let's start with Atalanta midfielder Migliaccio, who came off the bench for the seventh time this season but barely had time to warm up as he was sent off just 32 seconds later.
The 34-year-old came and went in the 76th minute of his side's 3-0 win over Palermo in Serie A.
Migliaccio previously played for Palermo but it was not a happy reunion as he was dismissed for a high challenge on Ivaylo Chochev to take one of the earliest baths on record.
It's certainly the fastest dismissal for a substitute in Europe's top five leagues this season.
Fastest red cards for a substitute in 2015-16
Jorrit Hendrix
"We're gonna score in a minute…" Jorrit Hendrix gets this weekend's inevitable PSV goal
Now, for those of you who endured PSV Eindhoven's tedious 0-0 Champions League draw at Manchester United a couple of weeks ago, this next bit is going to come as a bit of a shock.
So get yourself a cup of tea, have a sit down and consider this fact: the last time PSV failed to score in a Dutch Eredivisie match, David Moyes was still United's manager.
It was on 13 April, 2014 that Philip Cocu's side lost 2-0 at home to Feyenoord. In 20 months since – including through the whole of last season – every single league match brought a goal.
And so PSV travelled to Vitesse Arnhem on Saturday with history in sight, seeking to create a new Dutch Eredivisie record by scoring for a 42nd consecutive league match.
And do you know? They only went and did it. Jorrit Hendrix got the decisive goal in a 1-0 victory. PSV move up to second in the league, behind leaders Ajax.
A Lippi comeback?
Marcello Lippi led Italy to the 2006 World Cup, and a group-stage exit in 2010
Marcello Lippi is one of the greatest names in coaching: a World Cup winner with Italy, a Champions League winner with Juventus.
But a full 11 years after he last coached at club level in Italy, could he be set for a Serie A comeback at Lazio?
That was the main question on people's minds as the Stadio Olimpico on Friday as Lazio lost 2-0 at home to Juve, a fifth defeat in six league matches.
Coach Stefano Pioli has refused to resign, but the rumours are that he may soon be pushed – particularly as Lippi was spotted in the crowd, a few seats away from club president Claudio Lotito.
The 67-year-old's most recent position was as director of football at Chinese club Guangzhou Evergrande. He resigned in February; his next move has yet to be revealed.
"I don't think it's right to comment, out of respect for my colleagues," Lippi said when asked if he might be about to take charge at Lazio. Which is hardly a no.