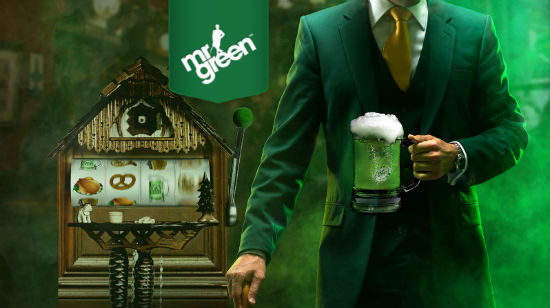 Online Casino Mr Green presents strong year 2016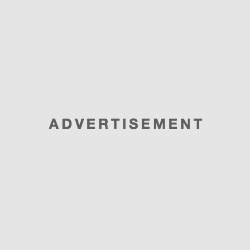 At the online casino Mr Green, the figures for the past financial year were now published. And these also speak a clear language. After all, Mr Green was quite successful last year and can look forward to a good 2016. Overall, there were also many events in 2016, which naturally favored the good result of Mr Green. But for a healthy growth it is always necessary. And Mr Green seems to know well what to do to be successful.
There were highlights throughout the year
At the online casino Mr Green the whole of the year 2016 has produced some highlights, which makes the company stand out very well in the year as a whole. Already in the first quarter of the last financial year because of everything very positive. Finally, Mr Green received the award for the best mobile operator of the year at the International Gaming Awards. To start with a distinction in a new fiscal year, is never wrong, and in some respects, it is even more motivated to be even better. In the same quarter, Jesper Karrbrink became the new CEO at Mr Green Ltd. In Malta. In the second quarter of 2016 Mr. Green started the field of Sportsbook. And an award could also be won again this quarter. At the International Gaming App Awards, Mr Green won the award for the Innovative App of the Year and Casino App of the Year. In addition, the former technology platform was shut down. And there was also new developments in the personnel area at Mr Green. Kent Sander was elected as new Chairman, and Danko Maras and Eva Lindquist were appointed to the Supervisory Board.
In the third quarter of 2016 Mr Green launched a new live casino. At the same time, new records were recorded in the third quarter of the number of customers as well as customer deposits at Mr Green, which, of course, is also a very positive trend. The fourth quarter of 2016 was, of course, no less exciting at Mr Green. First, the company went public and is now listed at Nasdaq Stockholm. This step was certainly very important for Mr. Green. And in the last quarter of 2016 there was again a record in the number of customers and customer deposits. In the fourth quarter of 2016, a record of sales was recorded. Financial targets have been achieved so well. At the end of the year, the EGR also received two awards. Mr. Green was named the Slots Operator of the Year and received the award for the Affiliate Program of the Year.
The figures also reflect a good year
Of course, the positive events of 2016 at Mr Green also had an impact on the figures. Because the figures for the year 2016 are not lying, of course, and show clearly that it ran really well at Mr Green last year. Sales in 2016 could be increased by 16.6 percent compared to 2015. Fraunhofer's turnover in 2015 amounted to 792.6 million SEK, it was already SEK 924.5 million in 2016. If the individual local currencies are combined, sales rose by as much as 17.7 percent. With a marketing strategy extending beyond the Nordic countries in 2016, Mr. Green was also very successful. In Western Europe, Mister Green recorded an increase of 39.0 percent to SEK 299.3 million. In the other European regions, there was still an increase of 29.9 percent to SEK 249.6 million. In the Nordic countries, on the other hand, Mr Green suffered a small decline. There, sales fell by 2.9 percent to SEK 354 million.
Sales of mobile devices showed a significant increase. This sector was up 71.2 percent. Sales of mobile devices amounted to SEK 392.8 million. In 2015 it was still 229.4 million SEK. To this increase, of course, new and more appealing sides contributed as well as the excellent app, which went to the end of 2015.
EBITDA also fell well
In the case of EBITDA before all the special effects, Mr Green had to accept losses in the past financial year, but this was largely due to the fact that costs such as wet rubles, marketing costs and investments also accounted for Mr Green. These are, of course, costs that a company has to accept in order to achieve growth. EBITDA in 2016 amounted to SEK 91.4 million. In 2015, however, it was SEK 136.8 million. As a result, the margin for EBITDA 2016 was still 9.9 percent, while in 2015 it was still 17.3 percent.
Measured according to one-time effects, EBITDA 2016 was SEK 75.6 million, an increase of 37.1 percent. In 2015 this value was still SEK 55.1 million. This is a marginal margin of 8.2 per cent, with the margin still at 7.0 per cent in 2015.
Earnings before interest and taxes (EBIT) were SEK 19.1 million in 2016, an increase of SEK 55.1 million. Finally, the EBIT 2015 amounted to -36.0 million SEK. The EBIT margin was thus 2.1 percent in 2016. In the previous year, this margin was still at -4.5 percent. The EBIT was impacted by special effects amounting to SEK 15.8 million for 2016, with these special effects having declined significantly. In 2015, EBIT at MR Green was still burdened with SEK 81.6 million.
Improved net result
In the net income and income tax, Mr. Green 2016 was able to gain ground again. The net result improved from SEK -0.1 million in 2015 to SEK 10.4 million in 2016.
Mr. Green also improved significantly in the net result for the entire year. If the net result for 2015 was SEK -34.4 million, it rose by SEK 67.5 million to SEK 33.1 million in the past financial year. This is really a very clear plus that Mr Green has achieved in this area. With a charge of special effects of SEK 15.8 million, this load was also significantly lower in the last year than in 2015, as the impact of special effects on the net result amounted to SEK 81.6 million. In 2015, the net result at Mr Green was also impacted by an impairment of SEK 25.9 million. There was no longer this burden in 2016.
Mr Green is very well positioned financially
At Mr Green, all figures are particularly relevant. The company has no liabilities to credit institutions or other bonds. This means that Mr. Green has cash equivalents as well as cash, which amounts to SEK 266.9 million. In 2015 this figure was SEK 190.3 million, which was not quite as bad.
And in a number of other areas, Mr. Green was able to position itself very well in the past financial year and can significantly increase its figures compared to the previous year. Which is definitely on the rise, can not be denied and is clearly recognizable by the positive balance sheets. Certainly, the company will continue to work on the market even further in 2017 and to maintain its great position further. Finally, it is hardly conceivable that Mr. Green will now switch back a gear and rest on the laurels gained last year. So much is to be expected for the future.