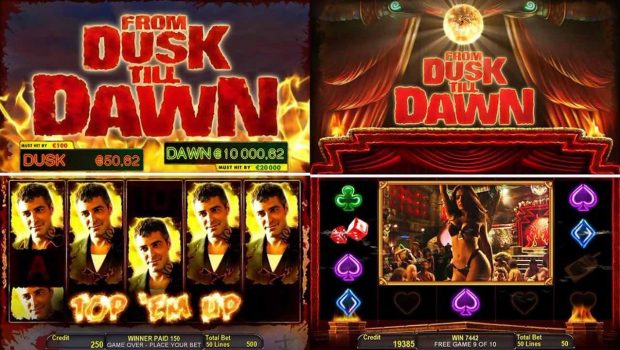 Novomatic adapts cult movie From Dusk Till Dawn to online slot machine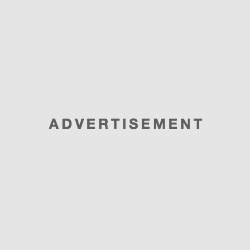 After announcing the upcoming release of the slot machine The Mask, we will talk today about another release that should arouse the curiosity of thousands of fans: that of the slot machine From Dusk Till Dawn.
If this name does not tell you anything, know that this is the original title of the movie Une Nuit en Enfer . That still does not tell you anything? From Dusk Till Dawn / A Night in Hell is a Quentin Tarantino movie released in 1996, played by the famous director and by Georges Clooney. Despite a more than mixed success in cinema, the film became cult afterwards.
A slot machine full of bonuses
Novomatic, the mythical developer so often copied (not to say falsified), has developed a slot machine celebrating the cult movie From Dusk Till Dawn. While waiting to have a playable version, know that the game is sober and includes the symbols of some of the main characters (including Quentin Tarantino, Georges Clooney and Salma Hayek). 50 paylines are available.
Many features have been incorporated into this slot, starting with the wilds symbols and the earnings multipliers. The wilds can play the role of joker to find a winning combination and it is possible to collect multipliers up to x25.
Among the bonus games, find On the Run, Cash Explosion and Everybody Be Cool. The On the Run bonus allows you to turn several random symbols into wilds, which is ideal for raising your cash reserves. Everybody Be Cool turns all character symbols into Seth's (George Clooney), which is the most lucrative symbol of the game. Finally, Cash Explosion can award you a winning multiplier if the amount earned on the spin is greater than the amount. That you bet.
The game also features free spins and a lucky wheel, called Bonus Twister Wheel. This wheel allows you to enjoy instant winnings or access two other bonus games (Dancing Bonus and Mugshot bonus). The Dancing bonus allows you to enjoy 10 free spins that will transport you to the famous Titty Twister bar.
From Dusk Till Dawn / A Night in Hell is a slot that revives the cult movie of the 90s, featuring the sensual Salma Hayek and the crazy Danny Trejo, who will later be known as Machete!