Novak Djokovic Unstoppable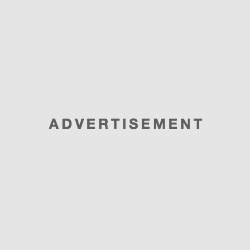 A year marked by one player, the absolute ruler of the world tennis – Novak Djokovic. "The team" consisting of Roger Federer, Rafael Nadal, Andy Murray and Novak Djokovic dropped just one member, the undisputed Serb.
Season is not over yet (left is the final Masters in London from 15 to 22 November), and Novak on his account has 78 wins and just five defeats, four of which have been in the finals (Roland Garros, Rogers Cup, Cincinnati tournament 500 Series), whereas the first practical and void, because it is dožveo the competition from the series 250 in Doha in the quarterfinals against Ivo Karlovic, a tournament that was more like an exhibition than something more serious.
Throughout the year he played phenomenally, and the only crash he had at the Masters in America, where he really was beneath her, but nevertheless managed to come to fight for the trophy. All the rivals was "honored" defeats, and the only one who can boast with two victories Roger, although Nole in this segment better, considering that four times this year out as better for that challenge.
And now, as usual, ranging discussion with all parties on one issue around which there is never a single answer – who is the best tennis player of all time? The most "votes" Federer has the most virtue of the numbers, but if you now take a look at the figures hardly this situation will be in the near future.
Current status reads, Swiss has 17 Grand Slam titles, but even 302 weeks spent at the top of the ATP rankings. However, if Novak bypass the injury and if he continues to play like this in the next five years, as foreseen by many international experts, will almost certainly win more Grand Slam titles (currently has 10), and one that lacks (Roland Garros), and Number of weeks will continue to increase (started 172 week rule). In addition, what is also very important is the Bundesliga, and Serbian as to have the capital of England could surpass biggest rivals – Federer and Nadal. With Roger has equalized the score (21:21), while Rafa has one more triumph (22:23), and given the current form we know who is the number one favorite in England.
FIGURES
Although there is another trnir to take place, the numbers are impressive Serbian ace this season. In addition to the win-loss record (78-5 as a whopping 94 per cent), this year has lost only one match at the Grand Slams, one of Wawrinka in Paris (27-1, 96.4 percent), the Masters has two defeats and 39 triumph (95.1 percent). When the substrate is concerned, it is known, the concrete is the best, there are 55 triumphs, with four losses (93.2 percent), on clay has lost one match (16-1), while the grass has no loss (7-0).